Are you looking for the best screen recording software but torn between options? That makes it hard to determine which will work best for your role. You may also have requirements for what kind of screen recorder you can use based on security settings, price, billing, etc.
Not to worry, you come to the right place! We've compiled a list below of the best screen recorder software. We researched and tested all of these screen recording options to determine the pros and cons of each. This is not a one-app-fits-all approach, as there are different strengths for each screen recording software and different priorities for users.
Read on to find out more about these options!
Best Screen Recording Software for 2023
Yes, we're a little biased, but Zight really is a game-changer! If you're looking for a simple way to capture and embed screen recordings, screenshots, GIFs, and annotated screenshots, Zight is your best screen recorder.
With the ability to share your recordings instantly by sending the link copied to your clipboard, it is the fastest and easiest way to share screen recorder files with others and improve productivity. Collaboration with your team, remotely and in the office, has never been easier!
You can use Zight with your team to view and add to shared collections of saved recordings, annotated screenshots, and more. There is also SOC2 integration, the option to password protect and add expiry dates to shared links, screen record with or without a webcam, add call-to-action buttons, utilize templates, and more.
How much does Zight's screen recorder software cost?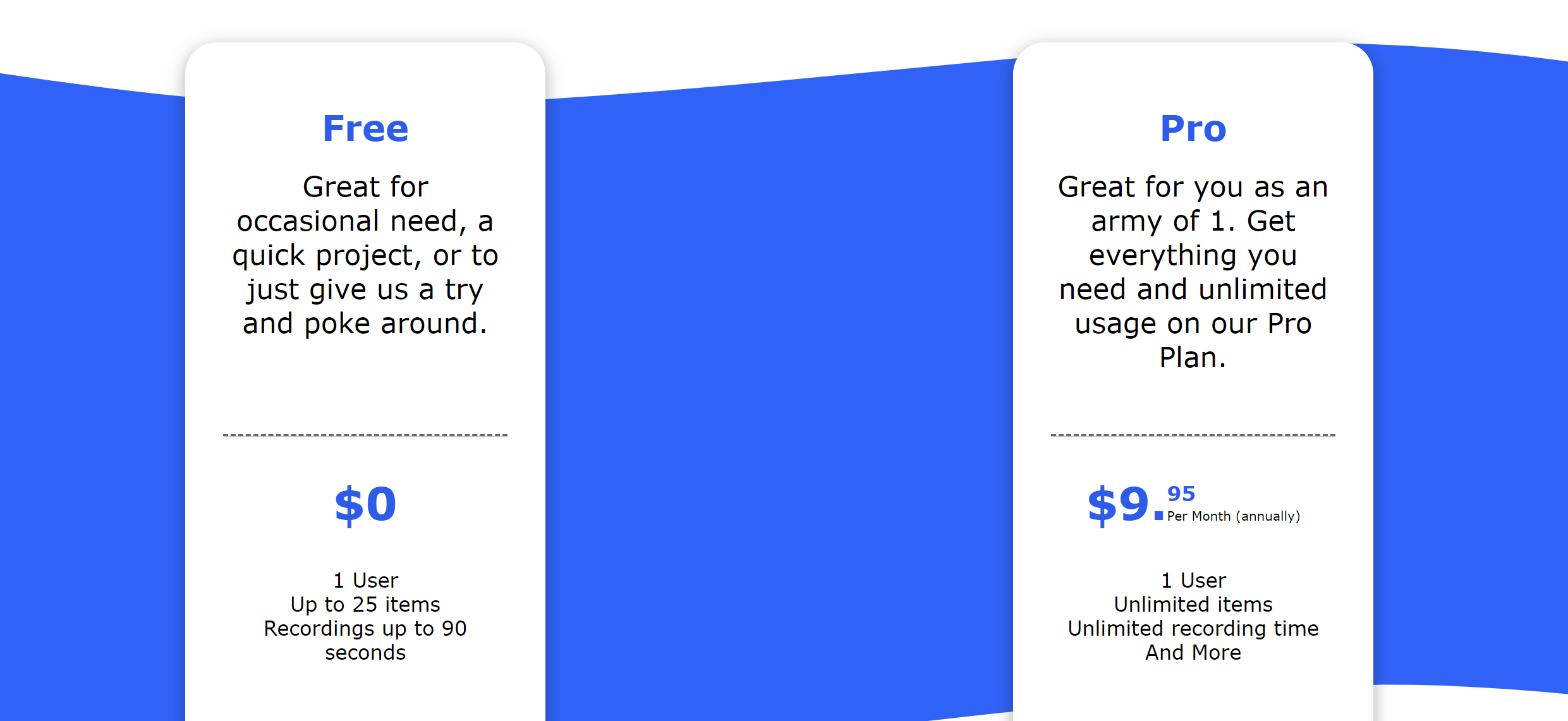 Zight has a free plan that allows you to use the screen recording software. If you decide to upgrade, plans are at $9.95 per month, comparable to many other screen recording software options. The enterprise-level plan pricing really sets Zight apart from other computer screen recorder companies. Zight is, by far, the most affordable and high-quality screen recording tool on the market.
With the low price and the peace of mind that the SOC2 integration brings, companies can securely use Zight's screen recording software to communicate internally and externally with easily shareable links.
Pros of Zight
Compatible with Mac, Windows, Chrome, and iOS
Best screen recorder for all professions
Creates screen recording, screenshots, GIF creation, and annotations in the same software
Free to inexpensive monthly premium plans
Instant uploads
Automatic share link generation
Video transcription available
Analytics provided
Easy and intuitive to use
Extensive enterprise features including SOC2 integration, custom branding, SSO & more
Integrations with Zendesk, Slack, Zapier, Asana, Google Suite, and more
Cons of Zight:
Monthly subscription instead of a one-time licensing fee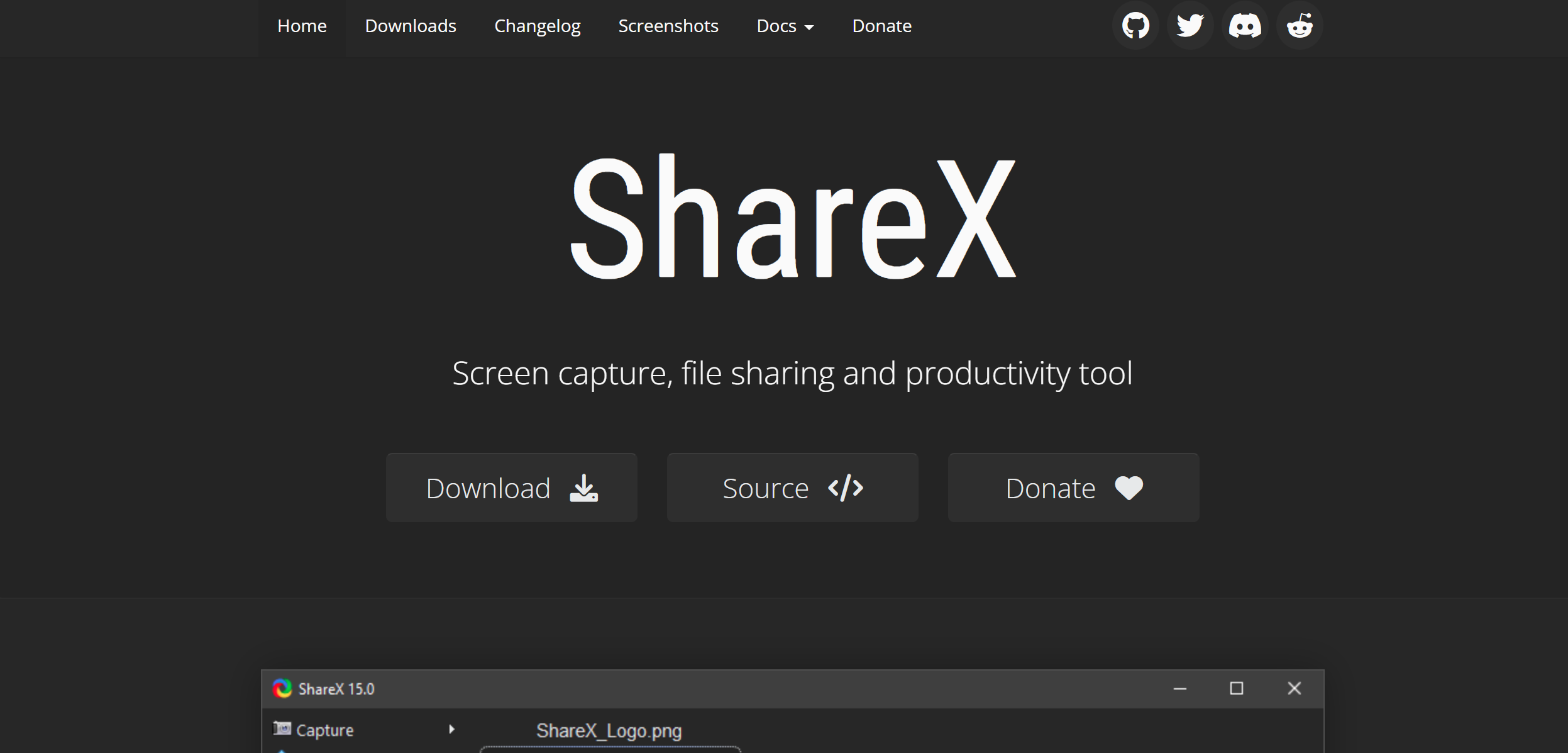 ShareX is a popular screen capture tool for Windows users that has been around for over a decade. It takes pride in being free, open-source, and lightweight. But because of the .NET technology they use, their platform is limited to Windows.
ShareX allows you to save videos into a few different file formats or even upload directly to many websites, including Twitter, Google Photos, ImageShack, Flickr, Imgur, and more. You can even set custom watermarks and color effects on screen recordings. This screen recording app can also detect text in screenshots, which you can then copy and paste.
This screen recorder also works well for more technology-savvy users such as developers. However, it leans heavily on keyboard shortcuts and dropdown-type menus. The learning curve is steeper than for most other screen recording tools.
Pros of ShareX:
One of the best screen recorder software for Windows PCs
Open source
Lightweight
Offers screen recording, screenshot, and GIF-making abilities
Cons of ShareX:
Not available on Mac, Linux, or iOS
No webcam recording option
Full-screen screenshots of games do not work
UX/UI is not as user-friendly as most other screen recorder software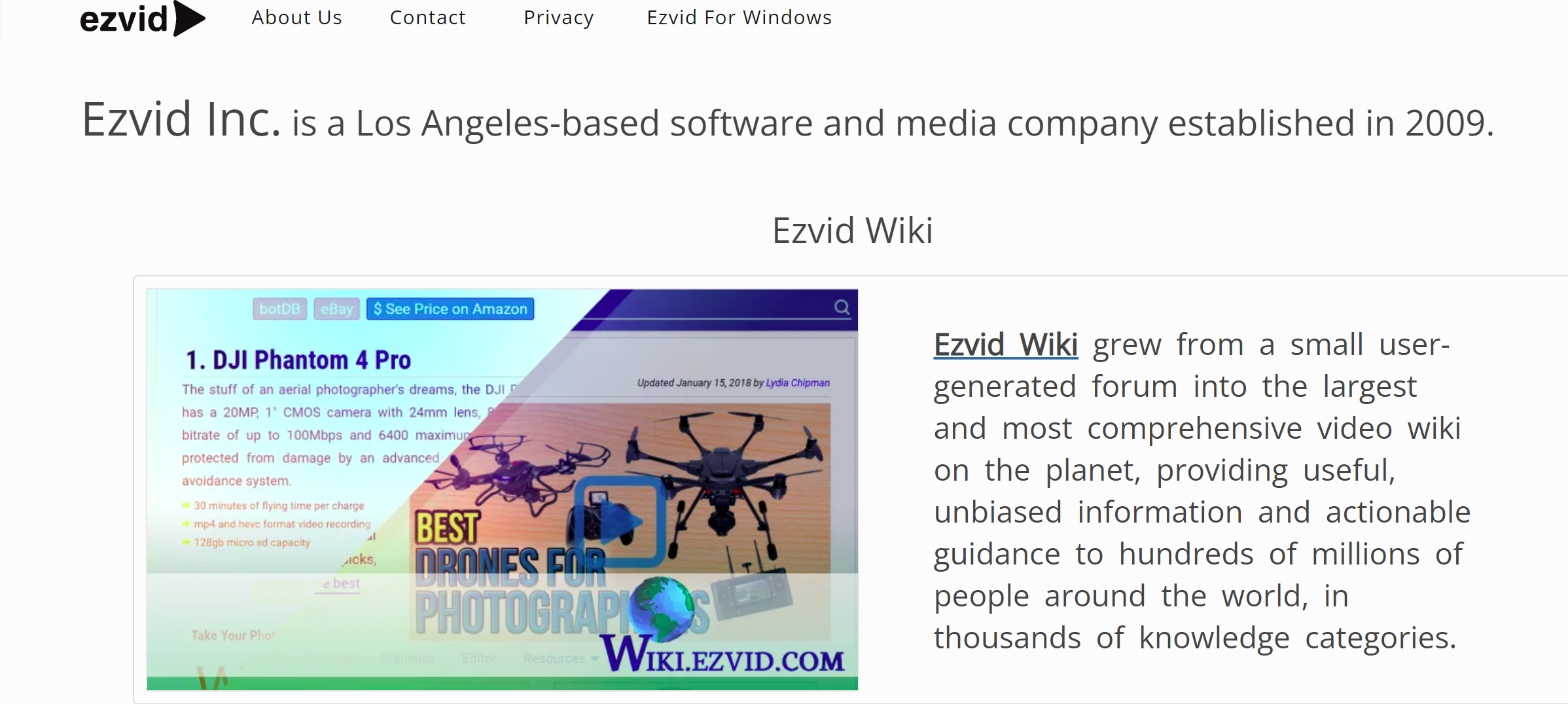 Ezvid was one of the first screen capture software made available to the public back in 2011. It's ideal for content creators who want to easily edit and upload their content to YouTube without learning complex software. Ezvid is lightweight and powerful, offering screen recording and editing software for Windows XP, Vista, 7, 8, 8.1, and 10.
It is also a free screen recorder, making it an excellent option for YouTubers. Keep in mind, though, that the recordings are limited to a maximum duration of 45 minutes. The UI is user-friendly, and you'll learn to use it in minutes. Like Zight, Ezvid allows you to record screens and webcams simultaneously. In addition, it supports live annotations and drawing on the screen.
The Ezvid editing suite lets you easily cut, crop, and trim videos. A narration option and access to popular music tracks can help you make your videos more engaging. Then, a text-to-speech feature makes videos more accessible to those who are partially deaf or who want to watch videos with their volume off.
Like ShareX, Ezvid does not allow for full-screen gameplay screen recording. There are workarounds for this, but it is an inconvenience for gamers. You also cannot save recordings locally onto a computer or external drive; you can only upload them directly to YouTube. This may be fine for YouTube content creators but could be a potential issue for anyone needing to save videos elsewhere.
Pros of Ezvid:
Best free screen recorder for Youtubers
Video editing suite included
Easy and intuitive to use
Easily upload to YouTube
Cons of Ezvid:
Not available on Mac, Linux, or iOS
Video recordings capped at 45 minutes
Can't save videos locally
No screenshot or GIF creation ability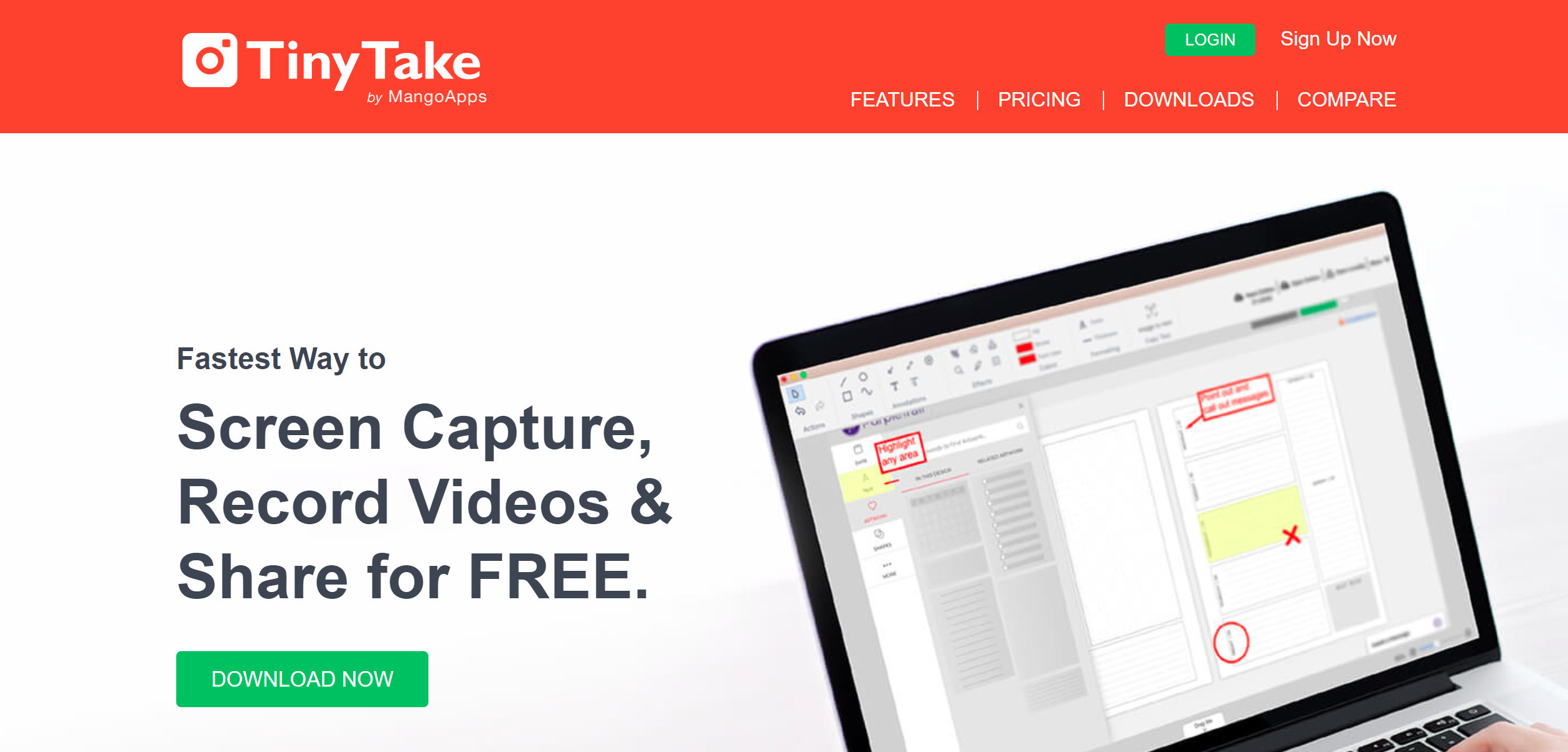 TinyTake's screen recording software is a user-friendly tool that works on Mac and Windows. The intuitive UI helps you record, edit, and publish videos reliably. You'll get a free software version, though it is pretty limited. It can only support up to 5 minutes per video recording. To get the most out of TinyTake, you'll need to upgrade to other plans that start at $29.95 per year.
The TinyTake Jumbo plan runs at $99.95 per year. It allows recording videos up to 60 minutes long, integrating with YouTube, making video annotations, and storing up to 1 TB. Most of these features are unavailable in the less expensive Standard and Plus plans.
This review focuses on the Jumbo plan and its features that let you make recordings and save them directly to TinyTake's cloud-based gallery. You can also create custom hotkeys and shortcuts to use the tool faster and more effectively. You'll also access basic video editing tools like annotations, blurring, and drawing. TinyTake lacks advanced editing tools, though most use this software because of its simplicity.
Pros of TinyTake:
Cloud-based storage and file viewer
Easy-to-use UI
Cons of TinyTake:
Expensive premium plan
Limited editing features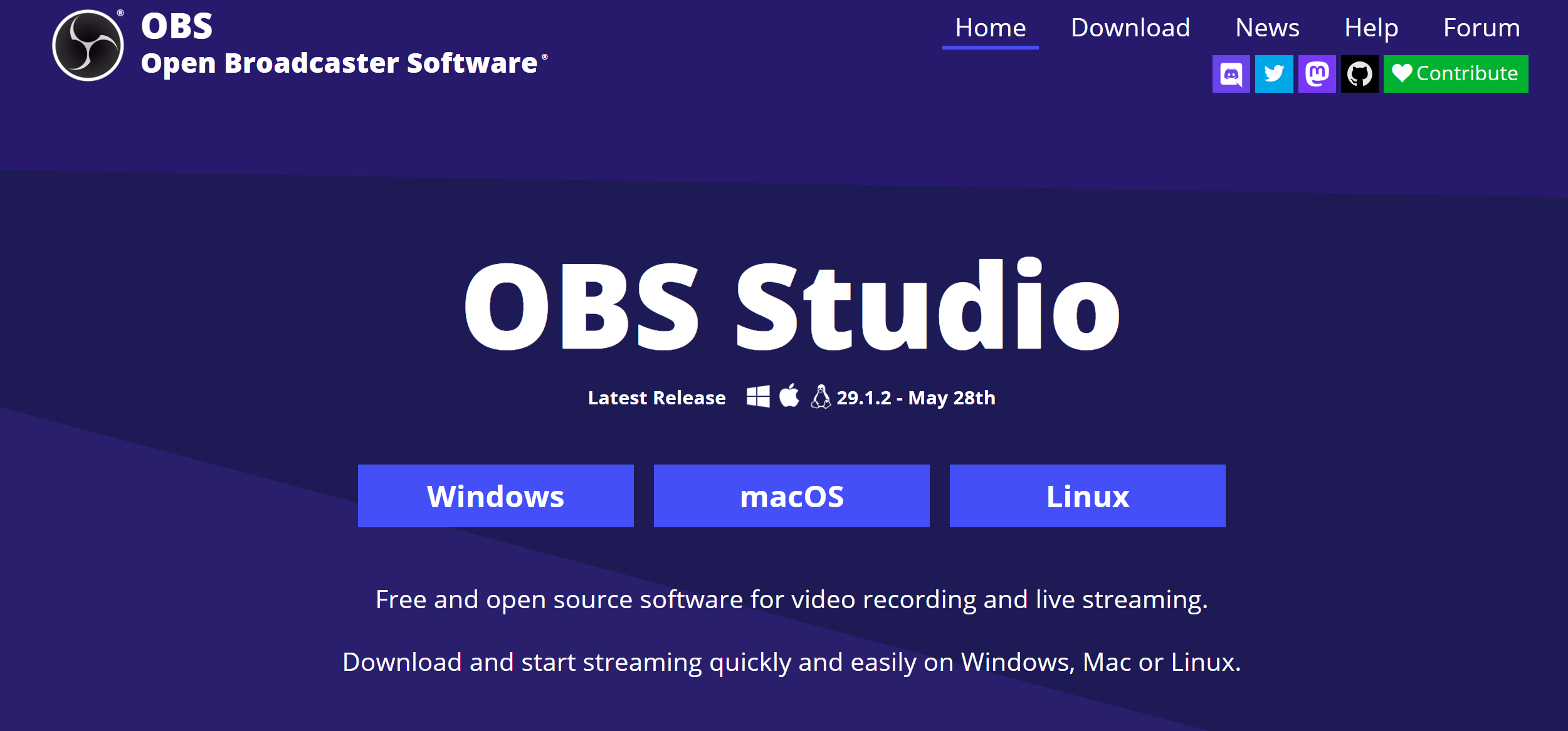 OBS Studio is one of the best screen recording software available. It is a powerful tool that provides everything content creators need to live-stream from their devices while playing video games or anything else. Most streamers on YouTube and Twitch rely on OBS Studio to record their screens.
This open-source screen recorder is completely free to use and is available on Windows, Mac, and Linux. Though OBS Studio is full of great features needed for professional streamers, gamers, and content creators, it is pretty complex. Therefore, it takes a steep learning curve before you can master the software.
You can record gameplay using OBS Studio's features, including customizable hotkeys to start recording, retroactive recording of the past few minutes of gameplay, clip-making, and customized watermarks. In addition, custom stream frames, webcam frames, and seamless overlays and transitions on stream make for an immersive experience.
In order to effectively use OBS Studio for screen capture, you can use a dual-monitor setup. However, streaming, editing, and recording with OBS Studio requires learning to use the professional video editing tools. As such, this tool is probably worth it to professional streamers.
Pros of OBS Studio:
Best free screen recorder
Highly customizable features for content creators and streamers
Professional-level streaming and recording capabilities
Cons of OBS Studio:
Not user-friendly for beginners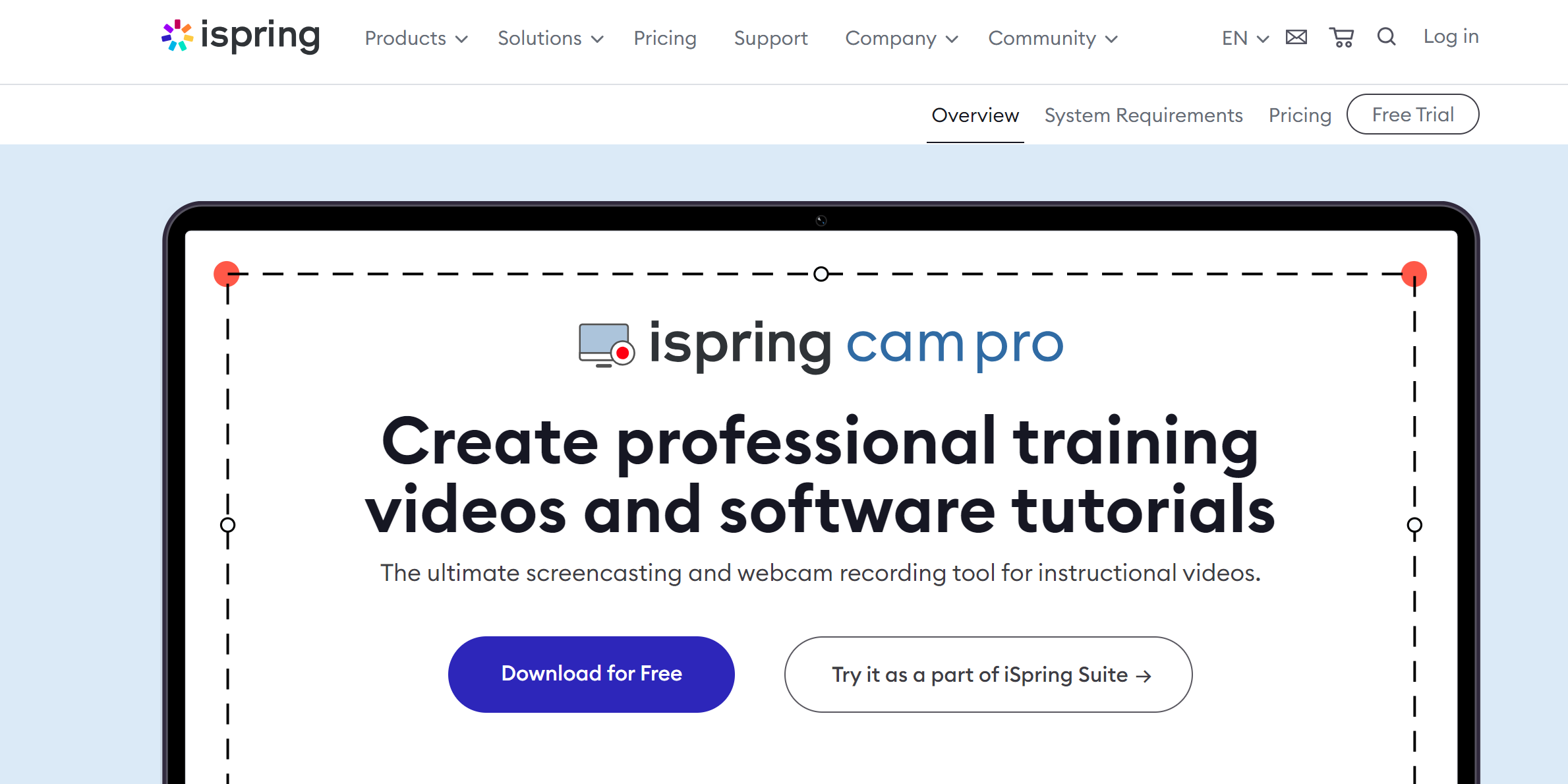 Free Cam by iSpring is an appealing screen capture and recording software option for any Windows user. It is handy when creating webinars, presentations, or video lessons. Though there aren't many features, Free Cam offers what is needed to make a streamlined, simple, but high-quality video recording.
Free Cam is available for Windows 7, 8, and 10. Though we are focusing on the free version, there is an option to upgrade to a Cam Pro version that offers more advanced features and functionality to create even higher-quality recordings. The Cam Pro version is $227 per year, which is on the more expensive side for screen recording software.
With Free Cam, you can record with a quality of 760p, export videos as WMV, or upload them directly to YouTube. You can also select an area to record on the screen and record system audio and/or your voice, trim, and crop videos. Moreover, you can use a noise reduction feature to help drown out distracting noises in the background. Free Cam even offers fade-in and fade-out effects for videos.
Though Free Cam may not have the highest quality of recording available, there isn't a time limit for video recording. You can also record without a watermark. These two features are rare among free screen recording software. The software is super easy-to-use, making it a great option if you don't require advanced or customizable features.
Pros of Free Cam:
One of the best screen recorder tools for webinars, lessons, and presentation
Free computer screen recording software
Customizable audio features, including noise reduction
Cons of Free Cam:
Limit of 760p resolution
Webcam recording feature is not available
Only available on Windows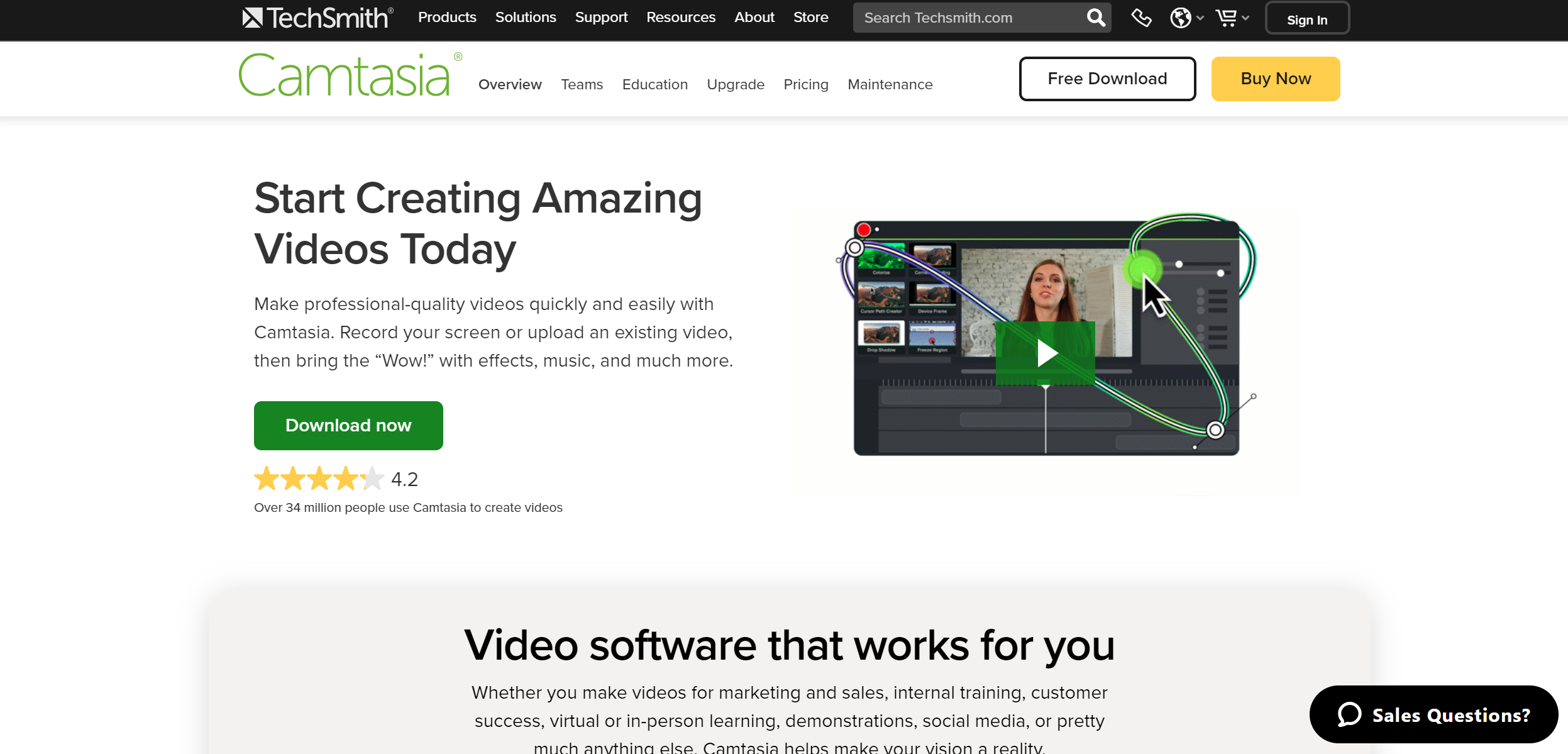 Camtasia is an excellent desktop screen recorder if you need to create, edit, and export professional-quality videos easily in one place. The high-quality features mean the price is steeper than other screen recording software, costing $299.99 annually.
This screen recorder is compatible with Mac and Windows devices – on Windows 10 and macOS 10.14 and later. In addition to being able to record videos on iOS devices by connecting them to a computer, Camtasia also offers custom effects to add some flair to your recordings. It also accepts a wide variety of file formats, including MP4, AVI, WMV, WAV, and WMA, to name a few.
Camtasia allows you to record the entire screen, select just a section of the screen, or even record specific windows. After you screen record, the editing suite allows edits such as trimming, adding audio, making annotations, and more. Presets and templates are also available to streamline the video editing process and make it easier to understand.
One unique feature of this screen recording software is creating and adding quizzes to screen recordings to make interactive videos. This feature is ideal for video courses and online lectures. After you finalize the video, you can export it into various file formats or upload it to YouTube, Vimeo, Screencast, or a custom website.
Pros of Camtasia:
Professional, easy-to-use software
Extensive editing features included
Customizable features to make interactive videos
Cons of Camtasia: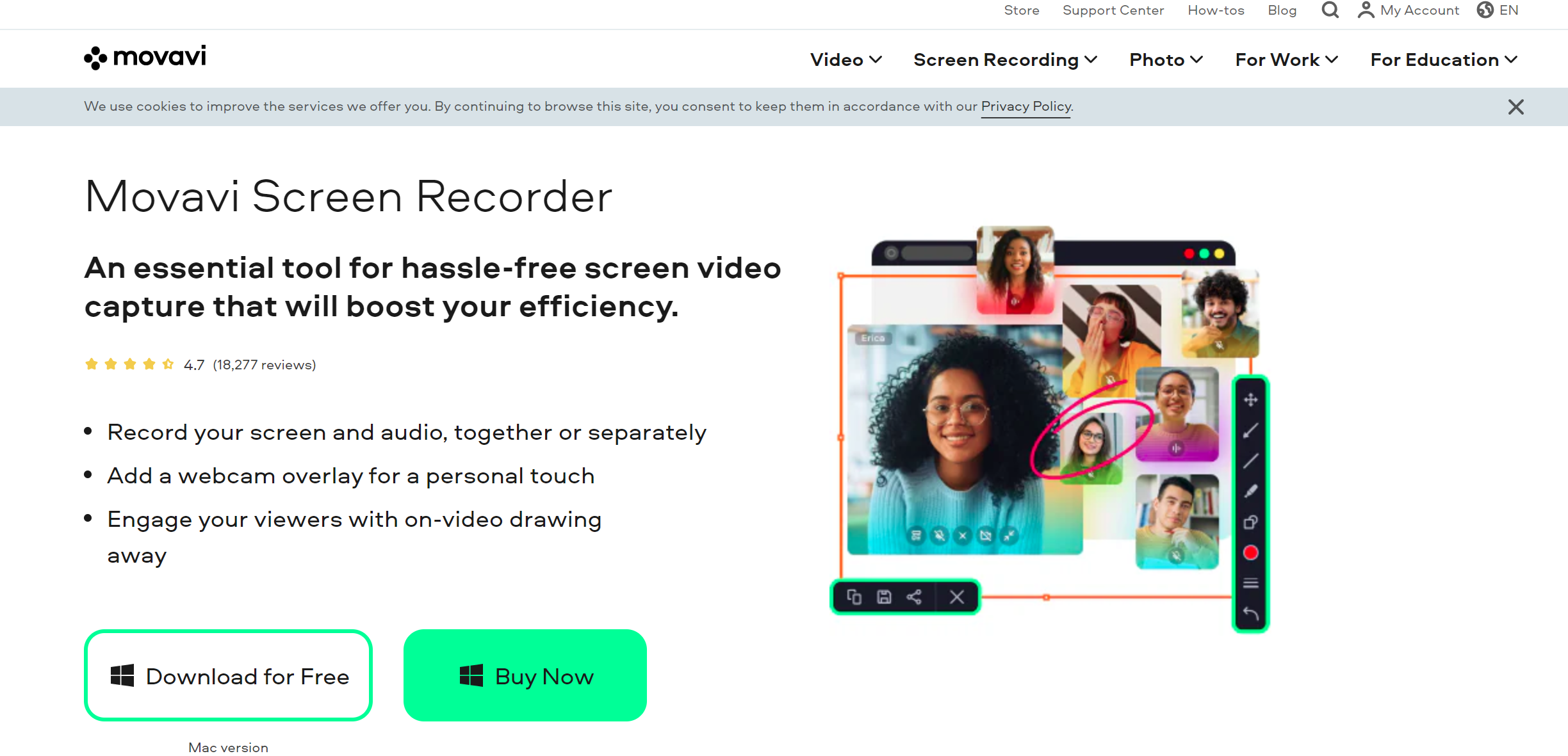 Movavi's screen recording software allows you to record webinars, tutorials, meetings, and lectures. You can record from your screen, webcams, or a mix of both.
The screen recorder includes a feature to record split screens, making it useful when recording separate streams simultaneously. The editing tools are sufficient for most professions, including professors and business professionals. One group that may not find much value in the platform, however, is gamers, as they cannot record gameplay.
Unlike many other screen recording software, you can record videos, edit and share them in 4k using Movavi. This software also allows users to schedule recordings, highlight keystrokes, and cursor movement. You can draw or highlight information on videos to make them more engaging.
This screen capture software is available on both Mac and Windows. Movavi offers a 7-day free screen recorder trial with basic editing tools but a watermark on output videos. After a free trial, you can purchase a premium version license for either a year (starting at $44.95) or for a lifetime (starting at $64.95).
You can purchase a lifetime Video Suite license for $84.95 if you need more advanced editing software. The Video Suite offers tools such as animations, special effects, clips, animated titles, and more.
Pros of Movavi Screen Recorder:
Cons of Movavi Screen Recorder:
Free trial limited to 7 days
Advanced editing tools only available with the most expensive plan
FlashBack is known for being intuitive, easy to use, and offering a variety of features that make it a great option on Windows to record instructional guides, how-to videos, tutorials, and more. It is only compatible with Windows 7, 8, and 10. You can export your recordings as MP4, AVI, GIF, or other formats. You can also easily share videos on YouTube after recording and editing.
One unique feature that sets FlashBack apart is the ability to record multiple displays simultaneously. You can also simultaneously record your webcam and microphone and capture your entire computer screen in several ways. FlashBack also has an automatic recording feature you can customize to record videos in a schedule.
Once you record a video, you can instantly use the editing suite to put on the finishing touches. Some of these features include custom watermarks, transitions, highlights, blurring, zooming in and out, and more. You can also add music or audio within the software.
FlashBack's free version, FlashBack Express, lets you capture the screen, add webcam footage to recordings, add audio commentary while recording, and easily share to YouTube or download files locally. FlashBack Pro, the paid software, costs $49 per PC for a lifetime license and includes access to all features, no watermarks, free tech support, and a 30-day refund.
Pros of FlashBack:
Ability to capture multiple monitors at once
Scheduled recording
Intuitive editing tools
Cons of FlashBack:
Only available on Windows
Screen recordings have a watermark on the free version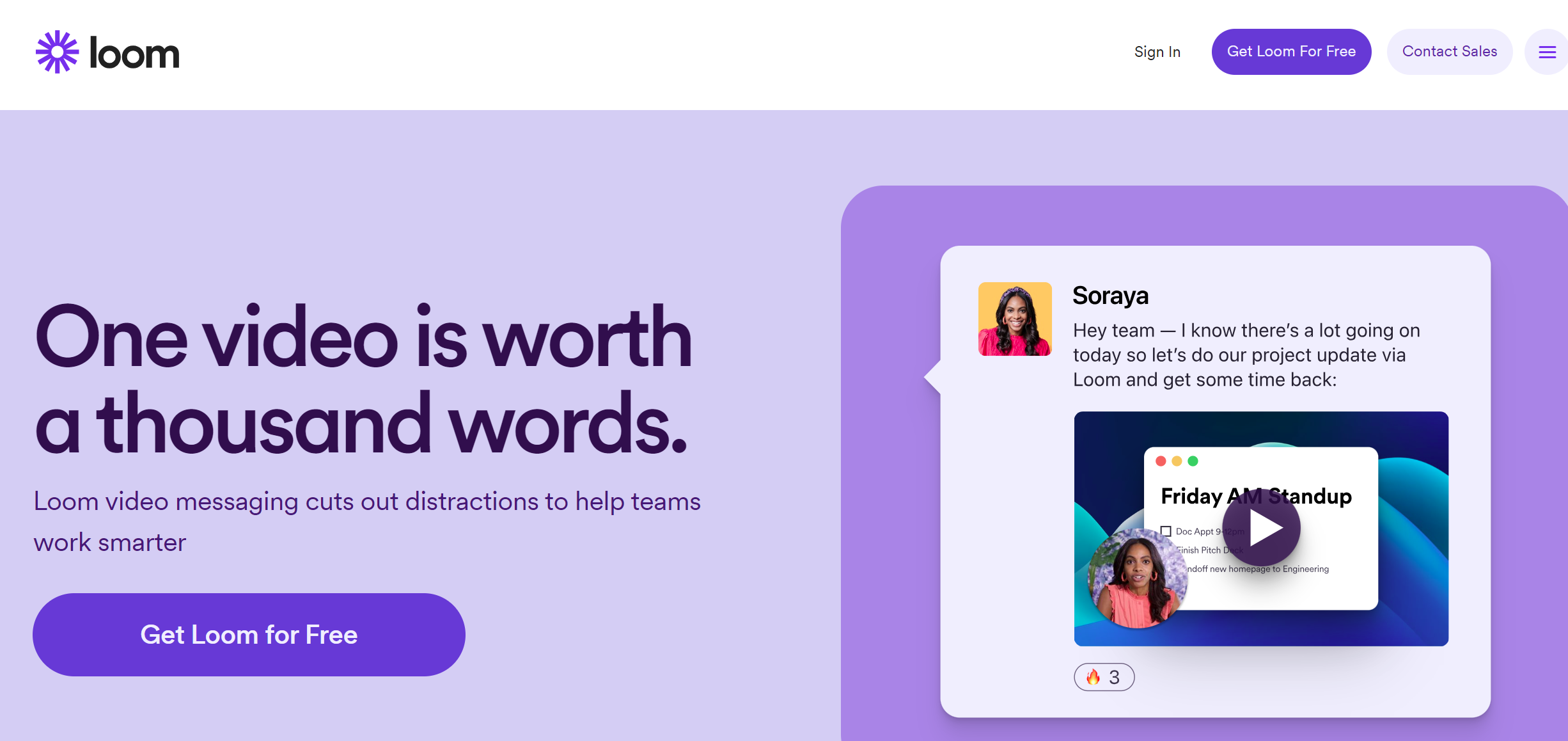 Loom's screen recording software helps teams communicate more effectively and improve productivity through video. It is a good option for screen recording whether you need to communicate with clients or teammates.
Loom is available on Windows, Mac, Android, and iOS. Their free version includes basic features, and you can record up to 5 minutes per video, up to 25 videos in total. Once you meet the limit, you can upgrade to the business version for $8 per month. This unlocks unlimited video recording and access to 4K quality. Like Zight, Loom also generates a link to share the recordings automatically.
Loom also offers customized branding options, CTA buttons, video trimming capabilities, and security settings to password-protect your files. With the ability to access Loom on iOS and Android, you can collaborate on the go, even when you don't have access to your computer.
Pros of Loom:
Ease of use
Sharing links generated automatically
CTA and custom branding
Cons of Loom:
Limited integration with CRMs
High price of enterprise-level licenses compared to similar software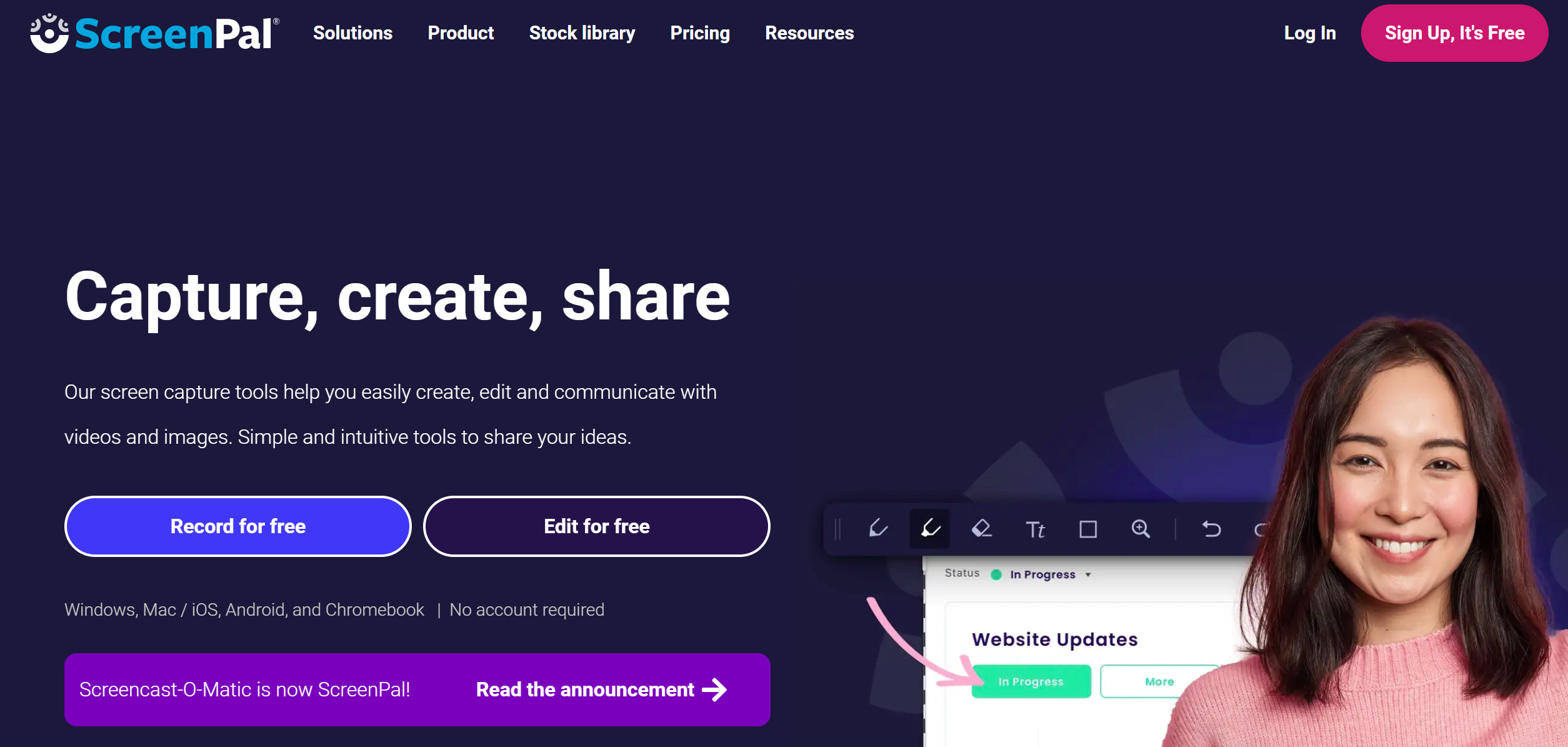 Screencast-O-Matic's Deluxe plan starts at $1.65 per month, a unique price point for users needing more features than free software offers but wanting to avoid paying the typical cost for screen recording software. You can also access the Premier version for $4 per month.
This screen recorder software is available for Windows, Mac, Android, iOS, and Chromebook. The free version allows you to record up to 15 minutes per video. Note, however, that the free version includes a watermark on all recordings.
You can also include webcam footage and save the videos as GIF, AVI, MP4, or FLV files. One limiting feature is that you can only save screenshots as PNG files. This may be fine, but it could be a pain point when you need a JPG.
Screencast-O-Matic also utilizes a variety of editing features, including green screen filters, overlays, recording audio, adding music, annotating, blurring, speech-to-text, and more. The speech-to-text feature is especially useful for teachers who want to record lessons and have captions available for students who prefer/need to read along.
Once you edit your recordings, you can upload them to Screencast-O-Matic or share them to various other sites, including YouTube, Facebook, Twitter, MS Teams, Google Drive, Google Classroom, or email.
Pros of Screencast-O-Matic:
Affordable premium plans
Extensive sharing options
Comprehensive editing features
Cons of Screencast-O-Matic:
Limited file-saving options
No OCR (optical character recognition) for screenshots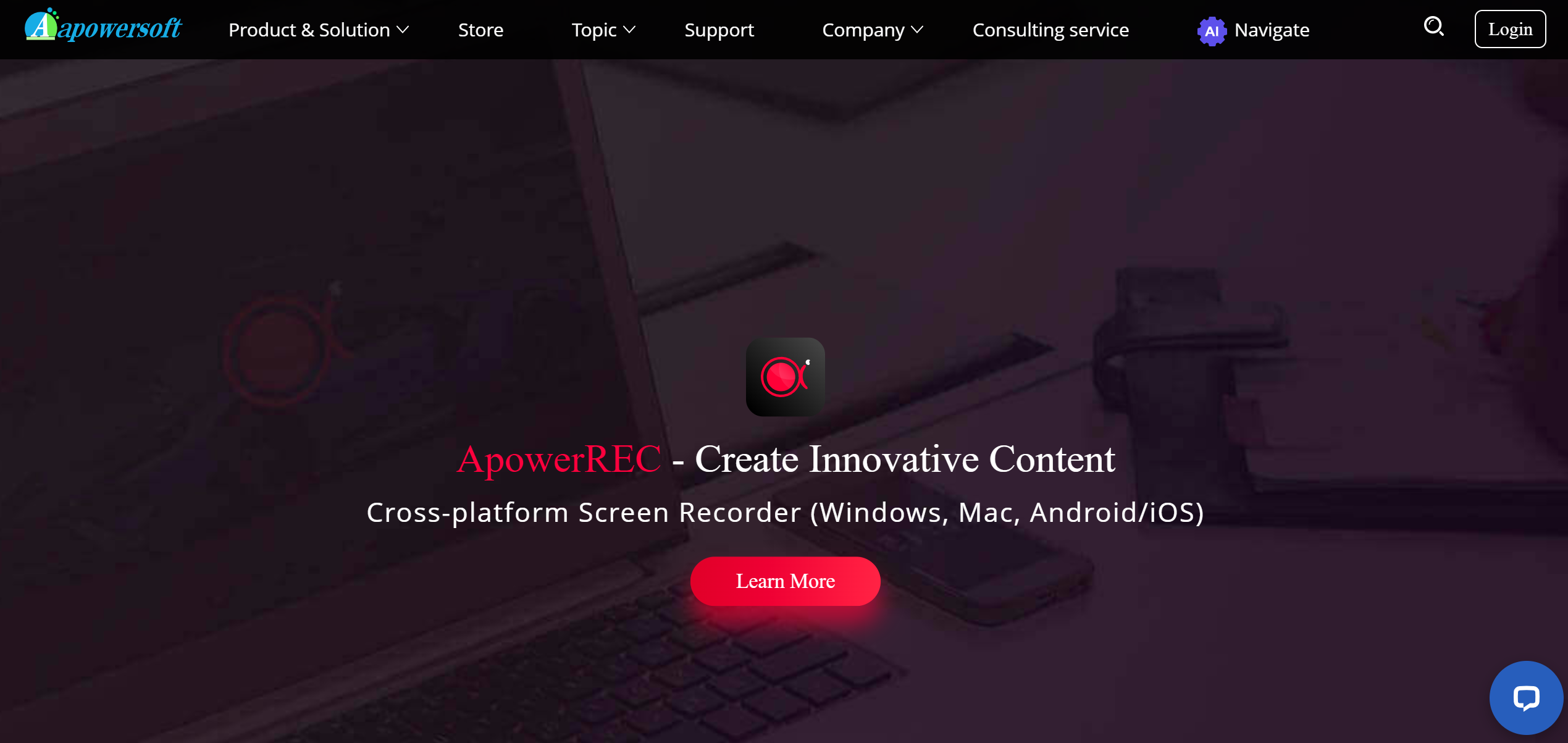 Apowersoft free online screen recorder has a simple UI that makes creating how-to videos or software tutorials easy. This is one of the few free screen recorders that come as a web-based tool. You only need to go to their website, follow a few simple steps, and record your screen quickly and easily.
Even though it's a free screen recorder, you get unlimited free video recordings, and as a bonus, you don't have to download software onto your computers to make screen recordings. Apowersoft includes many great features, including webcam recording, real-time screencast edits, annotations, callouts, and more to help make videos more engaging.
After recording, save the videos as MP4, WMV, AVI, FLV, MPEG, VOB, ASF, and GIF files. Or, you can upload them directly to several sites, including Dropbox, Google Drive, Vimeo, and YouTube. You can also save them on the Apowersoft website.
Pros of Apowersoft Screen Recorder:
Web-based software
Free unlimited recording without watermarks
Live annotations
Cons of Apowersoft Screen Recorder:
Fewer features for Mac devices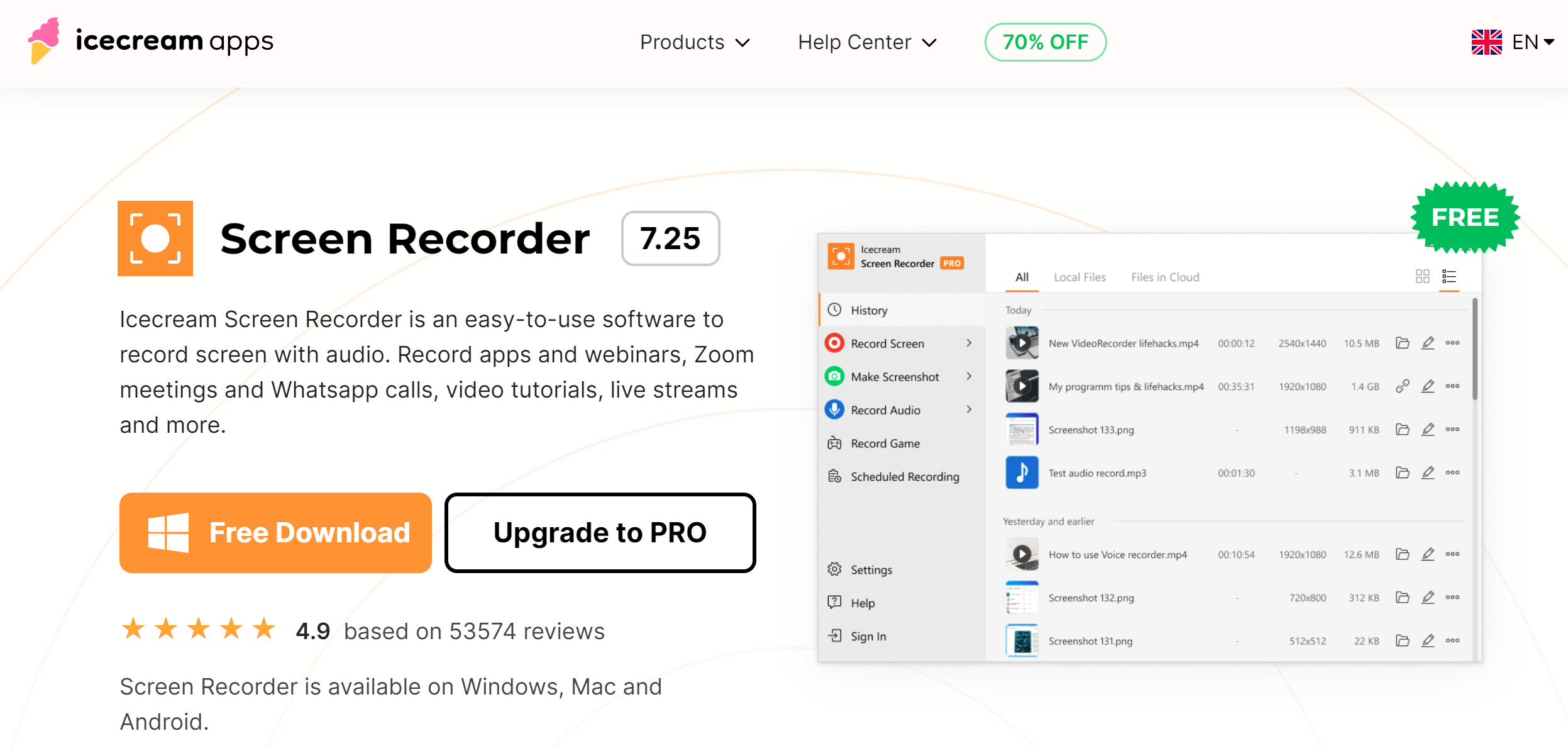 Icecream Screen Recorder is available for Windows, Mac, and Android for diverse purposes, including video tutorials, how-to videos, live streams, video game recordings, webinars, and more. It is intuitive and easy to use for beginners.
The free version of Icecream Screen Recorder is pretty limited, with a record time limit of 5 minutes and only output video format of WEBM. The Pro version has a reasonable one-time fee of $29.95. You can use it on up to two Windows computers. You can also convert recorded videos, remove the default watermark or create a custom one, schedule screen recording, use it for commercial use, and more.
Users can also make more captivating recordings on a pro version, including recording audio, annotating videos, adding logos, and more. Once you've recorded the screen, you can save videos as AVI, MP4, MOV, or WEBM. You can also copy screen recordings and screenshots directly to the clipboard to share instantly on Skype.
Pros of Icecream Screen Recorder:
Affordable lifetime license
Available on Windows, Mac, and Android
Cons of Icecream Screen Recorder:
Not as aesthetically pleasing as other screen recording software
Limited free plan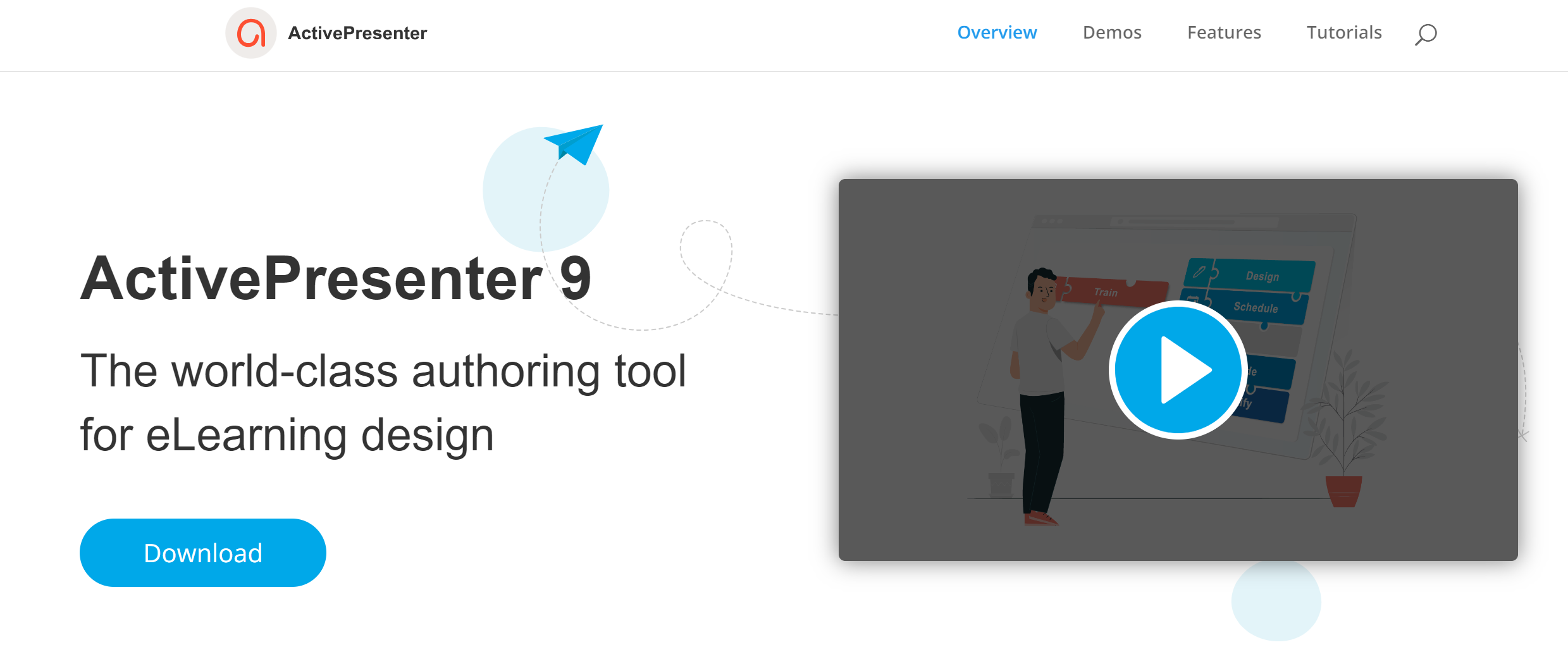 ActivePresenter's screen recording software targets eLearners and content creators. In addition to screen recording, they also offer software guides, audio and video editing, eLearning games, software simulation, and quiz building.
The free version is unique because all the same features come with the Standard or Pro versions but with watermarks. One caveat is that the free edition is practically a free trial for the average user, non-profit organizations, or educational institutions. All versions include video editing, smart capture video recording, annotations, themes and templates, cloud text-to-speech, report and tracking in LMS, advanced audio/video effects, export to PDF, HTML, PowerPoint, Word, Excel, and more.
The Standard edition is $199 per license. You can use it for commercial purposes and export most things without a watermark. The Pro edition is $399 per license and includes everything listed above but has no watermarks on any exports. An educational discount is available at $199 for a Pro license for students, teachers/staff, educational institutions, and non-profit institutions.
Pros of ActivePresenter:
No limitations on the free version except for watermarks
Highly customizable for eLearning content
Easy-to-use
Cons of ActivePresenter: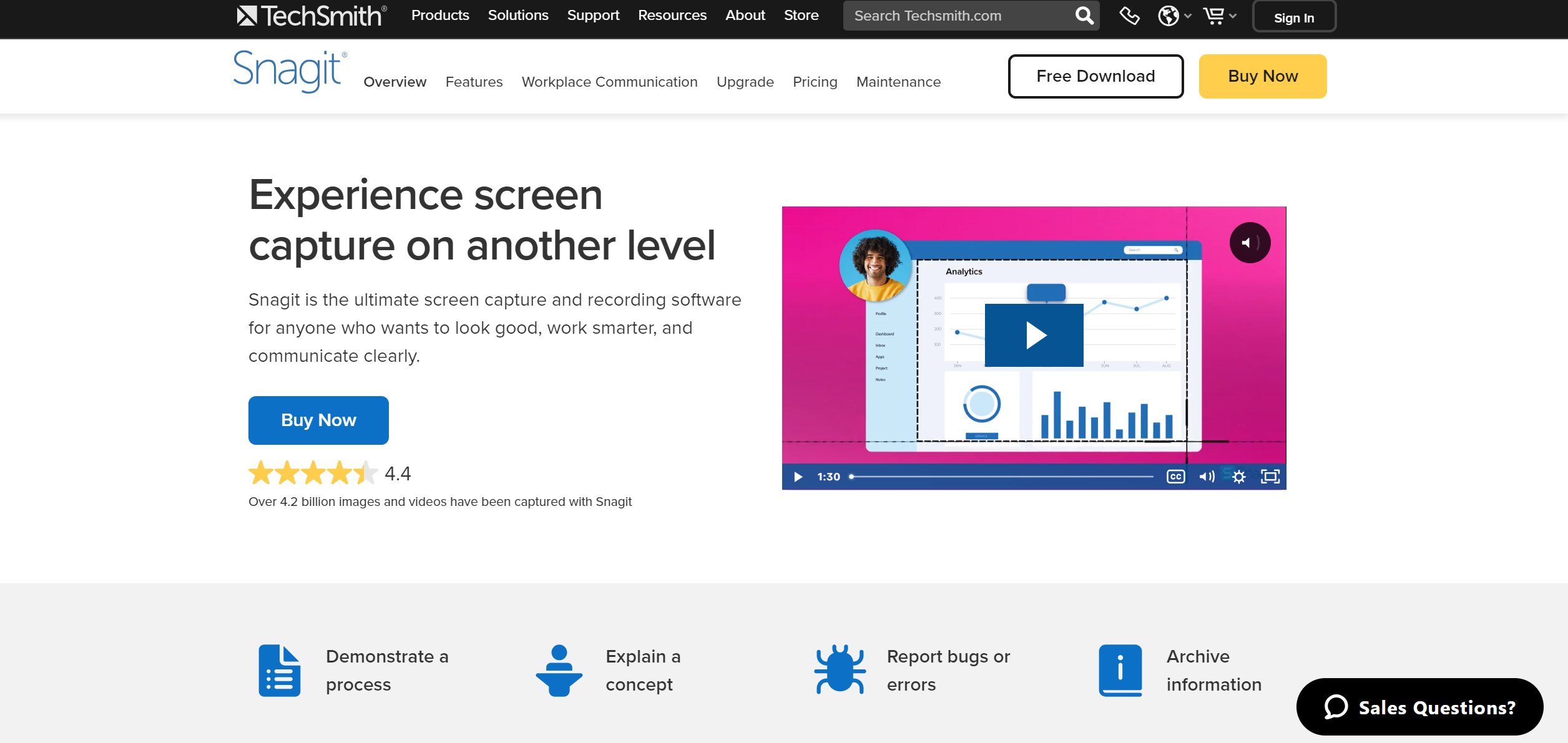 Snagit by TechSmith offers a powerful screen recording software for creating how-to guides, tutorials, and more. It's available for download on both Windows and Mac. You can do a free trial of Snagit for 15 days to see if it is a good fit. During this trial, you'll get access to the fully-functional software. The software has a one-time fee of $62.49 that allows you to use it on up to two computers for a single user.
Snagit offers a wide range of features, including all-in-one capture, panoramic scrolling capture, annotations, screen capture text extraction, webcam recording, GIF creation, stamps, templates, favorites, automatic share link creation, and more. Some smart features are also available, such as a tool to help you quickly document steps, replace text, and simplify screen recordings.
Pros of Snagit:
Intuitive, easy-to-use software
Great for creating guides and how-to tutorials
One-time licensing fee
Cons of Snagit:
Cannot record gameplay
Limited free trial
16. Honorable Mention: Zappy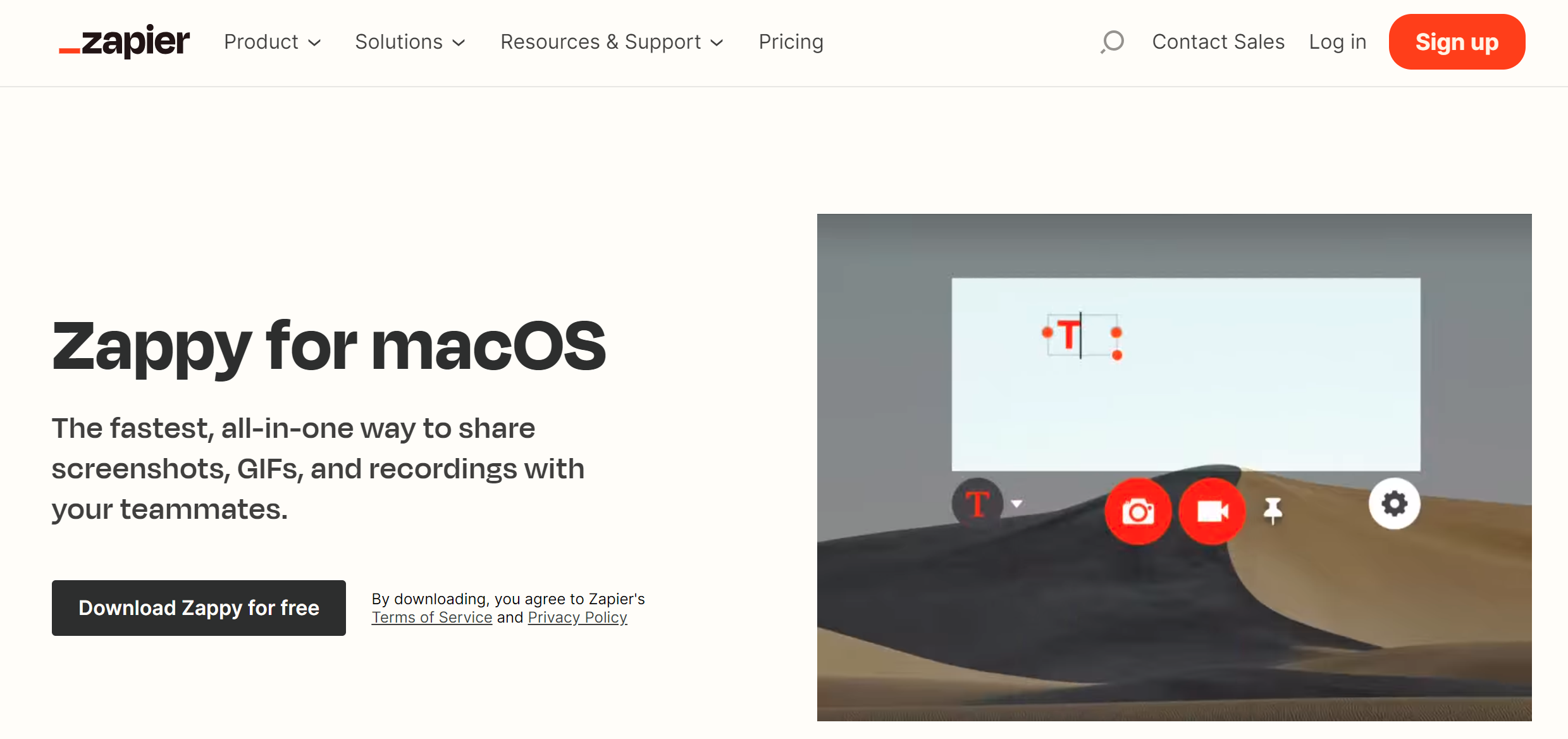 Zappy is a new product Zapier developed to improve communication within their company, especially since they have a large, fully remote team that works in many different time zones. Their screen recording software is available only on macOS and is free for all paid Zapier users. As this product is still in the early access phase, we have included it as an honorable mention.
When their product is more fully accessible, and there are more users to report, we will update our review.
Pros of Zappy:
Free screen recorder for all paid Zapier users
Targeted towards remote workers
Cons of Zappy:
Only available on macOS
In the early access phase
Conclusion
Hopefully, one of these screen capture software options will work for you and your needs – and we hope you select Zight's screen recorder. There are some impressively affordable and powerful screen recording software in this list to discover.
Almost all of them have a free trial available, so you can try out all if necessary to determine the best screen recorder for you!