Zoom has always been popular. In the 12+ years since its inception, the video conferencing solution has become the unquestioned leader in the space.
But Zoom meetings recently saw a surge in usership due to the novel coronavirus. As more professionals work from home, Zoom calls make it possible for them to connect with their colleagues in engaging ways.
In this article, we'll teach you what Zoom is and why it benefits companies, the top 10 features the software has, ten Zoom alternatives, and more.
‍Let's dive in!
What is Zoom?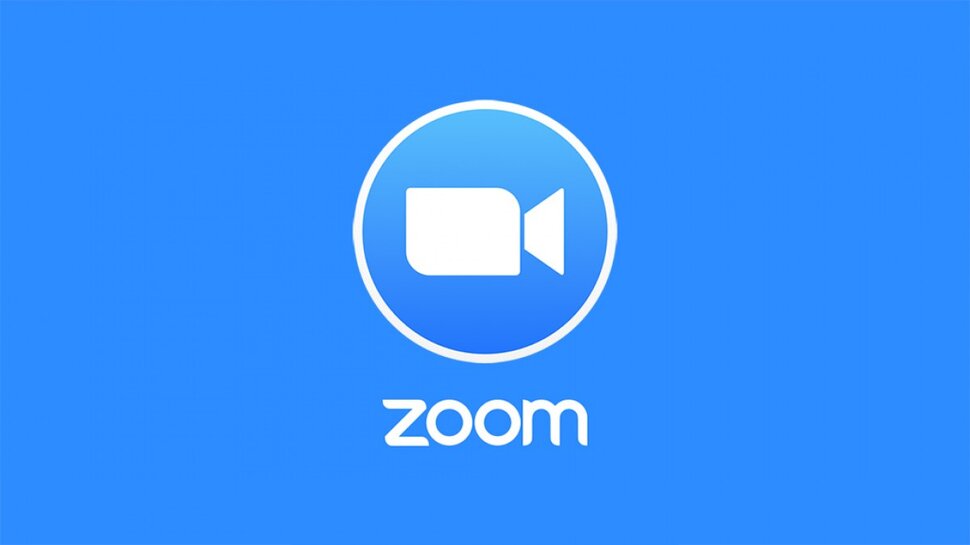 According to Zoom, the software is "the leader in modern enterprise video communications, with an easy, reliable cloud platform for video and audio conferencing, collaboration , chat, and webinars across mobile devices, desktops, telephones, and room systems."
Basically, Zoom is a communication solution that allows companies and individuals to stay in contact with each other via video conferencing features.
The tool has numerous benefits and capabilities, many of which we'll explore in the rest of this article. Here's how to use Zoom:
Start by signing up for a Zoom account on the official Zoom website or download the Zoom app from your preferred app store.
Once you have a Zoom account, you can schedule a meeting by clicking Meetings, then Schedule A Meeting. Alternatively, you can join an existing meeting by entering a Zoom meeting link ID.
Before starting or joining a Zoom meeting, ensure your audio and video settings are properly configured. Test your microphone and camera to ensure they are functioning correctly.
During a Zoom meeting, you can participate in video and audio discussions, share your screen, and use the chat feature to communicate with other participants.
Explore additional features such as recording meetings, using virtual backgrounds, and sharing files or screens with other participants as needed.
Remember to familiarize yourself with Zoom's controls and options beforehand, as this will help you navigate and make the most out of your Zoom experience.
If you're wondering if Zoom is right for your company, keep reading!‍
3 Benefits of Zoom Video Conferencing
Why use Zoom? There are plenty of reasons, but here are the top three:
1. Connect Your Distributed Team
If your company is like most others, some of your employees now work from home, especially after the coronavirus pandemic. Normally, this would make collaboration extremely difficult. But software solutions like Zoom connect distributed teams.
For example, you can use your Zoom app to host a group meeting with your entire staff — no matter where each member is. You can also host one-on-one meetings, staff training webinars, and more via Zoom.
These important features allow management professionals to connect and engage their distributed teams easily and keep their companies moving forward productively.
2. Intuitive Interface
Zoom has many handy features, which we'll discuss in the next section of this article. But luckily, these features are easy to use due to Zoom's intuitive interface.
Most of the video conferencing solution's capabilities are easily accessed and require minimal training to use properly. If you get stuck, the Zoom website has plenty of resources to help. There are also countless YouTube videos dedicated to Zoom training.
3. Positive ROI
Lastly, Zoom is beneficial because it won't cost your company an arm and a leg. It's surprisingly affordable, given the many features a Zoom account comes with.
We'll break down the costs of using Zoom later in this article. But for now, just know that certain features can be used for free, while Zoom offers paid plans with detailed feature sets. But even these won't break the bank, assuring positive ROI for the organizations that use them.
10 Handy Zoom Features
Zoom has become a leader in the world of video conferencing for a reason: it includes a lot of handy features. Here are 10 Zoom meeting features we really love:
‍1. Availability
Zoom can fit any workflow. You can use the Zoom desktop app, browser, or mobile application. This flexibility is great for remote teams because each staffer can work from wherever they are in the way that suits them best.
Better yet, users won't have to sacrifice features when they use the Zoom app on their smartphones instead of their laptops, or vice versa. The features we'll mention below — virtual backgrounds, screen sharing, etc. can be accessed on all devices.
If you're looking for a flexible solution, Zoom has you covered.
‍2. One-On-One Meetings
Holding in-person, one-on-one meetings right now is out. Fortunately, these get-togethers are easily hosted with Zoom meetings and feature HD video and audio quality; integration with popular calendars like Outlook, iCal, and Gmail; and encryption for total privacy.
Just because your employees and/or coworkers are working in a different place than you doesn't mean you can't meet with them. One-on-one Zoom meetings feel personal and engaging, allowing team members to collaborate effectively and do their best work together.
‍3. Group Video Conferences
This software isn't just ideal for a one-on-one Zoom meeting. Group gatherings of 100+ people (depending on which plan you sign up for) can also be hosted with the Zoom app. Group meetings and Zoom rooms feature high-quality video and audio, calendar sync, and complete privacy.
You can also take advantage of built-in collaboration tools like co-annotations, private and public chat groups, file sharing, virtual hand-raising, and polling and Q&A features. In other words, Zoom meetings for groups feel just like in-person gatherings.
4. Screen Sharing
Video conferencing can become difficult if remote colleagues can't see your work. If you've ever tried to maneuver your camera to capture your computer screen better, you know exactly what we're talking about. That's why Zoom rooms and meetings include screen-sharing capabilities.
Instantly share your screen with your remote team members so they can see exactly what you need to show them in a Zoom meeting. This process is perfect for explaining complex workflows and how to use specific software tools.
5. Zoom Chat
In 2019, Zoom released a business messaging tool called Zoom Chat, a handy communication solution included with all Zoom licenses. Think of it as a Slack alternative.
Full video conferences aren't always necessary. In these situations, Zoom users can use Chat to send quick text-based messages to their colleagues. The tool features channels to help users organize their conversations, a personal space to put reminders, and a searchable history.
Zoom Chat is just another tool in the remote workers' toolbelt.
6. Video Call Recording
Have you ever walked out of a meeting and thought, "Wait, what did the boss ask me to do again?" If so, you're in luck. Zoom meetings include video call recording so every meeting hosted on the platform, private or public, can be captured for future reference. Upgraded Zoom account plans will even allow you to have your meetings transcribed.
Video recording is great for recalling important information, creating video tutorials to show to future team members, and crafting marketing content for your target audience.
7. Change Your Background
Some of the features included with Zoom aren't completely necessary; they're just fun. User background manipulation is one of those.
Use Zoom to put a virtual background behind you. Options include cutting-edge office spaces and city skylines. You can also upload your own images as backgrounds or download professionally crafted ones from companies like Zoom Virtual Backgrounds.
While this feature is more about fun than functionality, your colleagues will appreciate not having to look at your dirty home office whenever they address you in a virtual conference setting.
8. Touch-Up Appearances
You're doing your best to work from your home office. But you didn't sleep well last night, you've been so busy working on your new project you forgot to comb your hair, and you're stressed out of your mind because the kids are home and fighting with each other over the TV remote. All these things add up and you don't look your best when logging into your next virtual team meetings. What's the right play here?
Before joining a Zoom meeting, you can just touch up your appearance! It will give your face an airbrushed quality and make sure you look your best in front of your boss and/or team members.
9. Set Up Breakout Rooms
If you work at a midsize to large organization with remote workers, you might enjoy the Zoom rooms feature. It will allow you to split your company-wide meeting into smaller virtual Zoom rooms so individual teams can better collaborate and work more productively in group meetings.
The Zoom Rooms feature is also great for online conferences and training seminars. For example, you can host keynote speeches in the main Zoom meeting room and then split attendees into different breakout rooms depending on the individual sessions they signed up for.
10. Keyboard Shortcuts
Lastly, Zoom has a few keyboard shortcuts allowing you to use its video conferencing software like a seasoned pro. Here are a few of our favorites:
Join a Zoom Meeting: Control + J
Start a Zoom Meeting: Control + Control + V
Mute/Unmute Audio: Command + Shift + A (Mac) // Alt + A (Windows)
Share Screen: Control + Control + S (Mac) // Alt + Shift + S (Windows)
Start Recording: Command + Shift + R (Mac) // Alt + R (Windows)
Pause/Resume Recording: Command + Shift + P (Mac) // Alt + P (Windows)
Invite to Zoom Meeting: Command + I (Mac) // Alt + I (Windows)
10 Zoom Alternatives
Zoom is a popular video conferencing software, but it's not the perfect solution for every company. If you feel Zoom is lacking important features that you need, take a look at these ten alternatives instead:
1. Zight (Formerly CloudApp)
While Zight doesn't offer the same level of video conferencing options as Zoom, it's an incredibly handy tool that makes staying in contact with remote colleagues a breeze. Its screen and webcam recording, GIF creation, and image annotation features can be used for free. They are powerful enough to ensure teams can communicate effectively without wasting hours in virtual meetings.
Why Zight Can Help Reduce Zoom Meetings While Enhancing Faster Communication in Your Organization
Zight can help you communicate more effectively than most Zoom meetings. For example:
a) You'll replace update meetings:
Here's the thing – while update meetings are necessary, sometimes you need an easier option that will also enable you to pass on the message effectively. With Zight, you can replace update meetings and use the Screenshot and Screen Recording features to record all the information you want to share with your teams. You can even record with a webcam for the personal touch!
b) You get visual documentation:
Zoom meetings are effective, but your team can forget what you discussed once the meeting ends. Zoom allows you to record Zoom meetings, but only on a pro plan. Want to record your meeting for your teams for free? Use Zight, and it will first save the meeting link in the cloud before you can send it to your teams. Then, when you share the meeting link, your team can go back to it and review the nitty gritty they could easily forget from a Zoom meeting.
c) You can provide feedback:
When you manage a team, feedback is imperative for success. While Zoom calls allow for discussions when meetings are in progress, you cannot always schedule Zoom meetings when something pops up. Zight has impeccable screen recording and screenshot features that allow you to quickly edit something to provide accurate feedback. You can use the annotation feature to leave comments in the videos or screenshots, and your team can act on that on time.
d) You save time:
Using Zoom meetings requires you, as the meeting host, to invite meeting participants who tune in in person. That eats up time as you wait for everyone to join – and takes your meeting participants away from tasks they could be completing. But when you record your meeting with Zight, you make it easy for colleagues to view your message at a convenient time so they don't have to abandon their tasks. So, Zight is easier for teams and an even more effective communication tool that sends the message and saves it in the cloud so teams can go back and view it many times.
e) You get personalized client interactions:
Zight is versatile – you use it to communicate with your teams and address customer FAQs easily, something you can't always do with Zoom video conference meetings. Rather than ask your customer to join a Zoom meeting, you can record yourself answering their question, even a screen recording detailing the step-by-step process they'll complete to troubleshoot their problem.
2. Microsoft Teams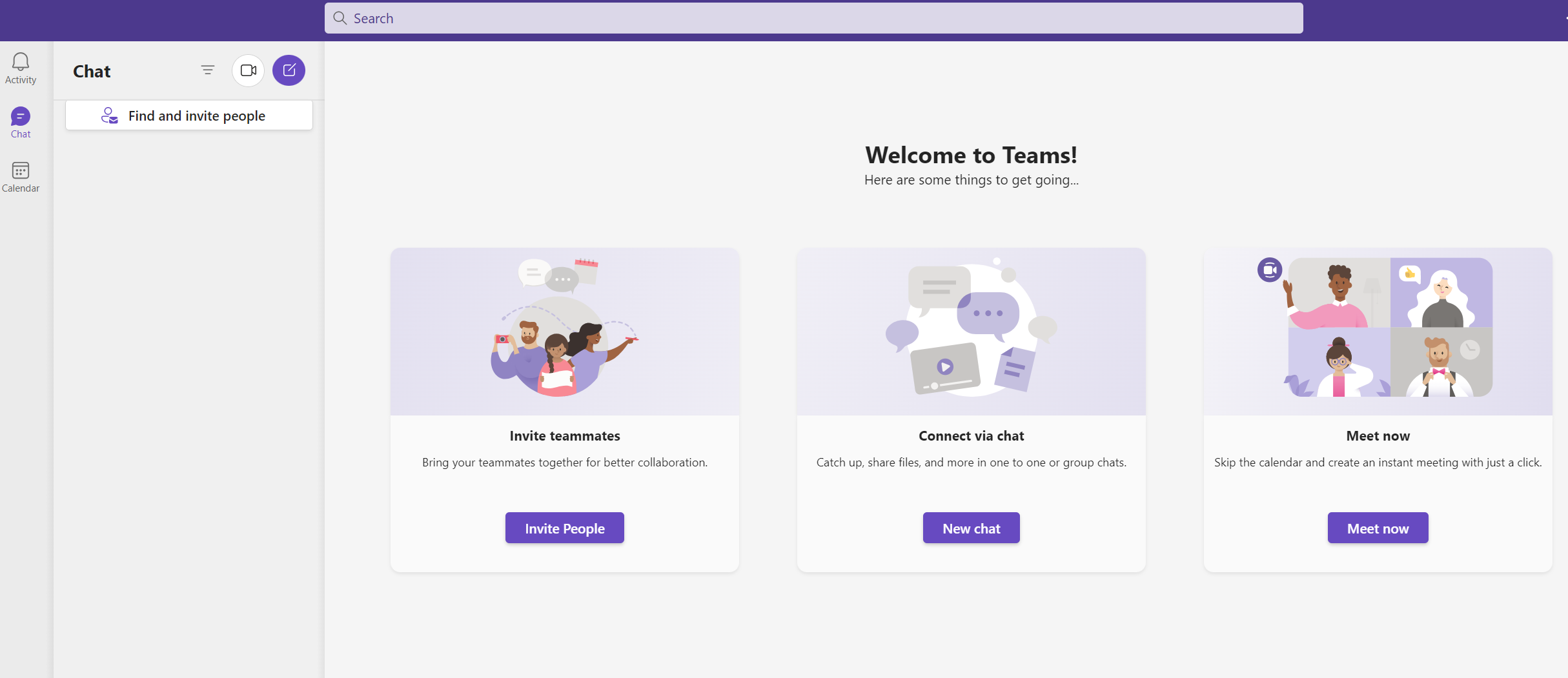 This app helps teams "work remotely without feeling remote." It includes video conferencing, chat, and collaboration features in one convenient app. The best part? Microsoft Teams is completely private and secure.
3. DialPad (Formerly Highfive)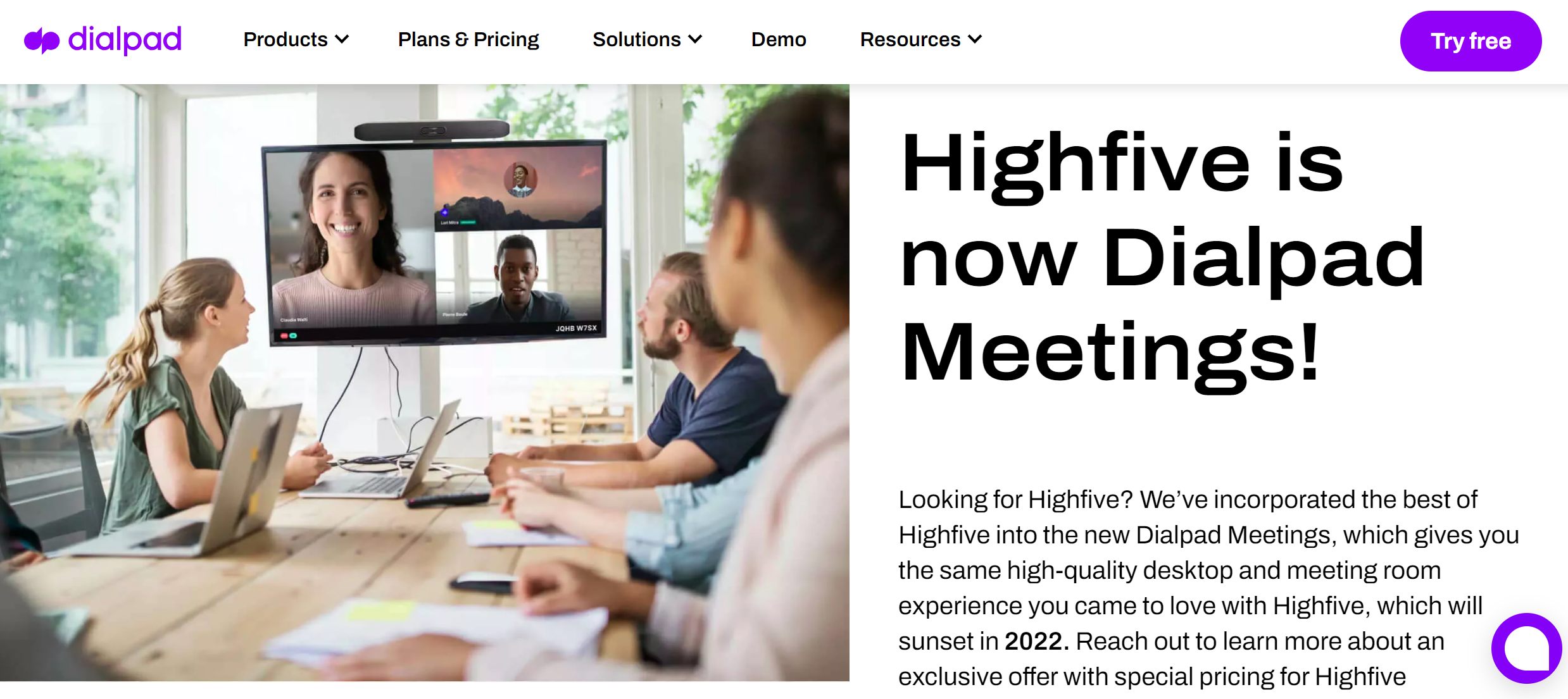 Dialpad is "meetings reimagined." The statement is definitely true because the app takes all of the inconvenience out of video conferencing. The platform gets rid of annoying pin codes and passwords and includes simple URLs, unlimited meetings and minutes, and team-wide screen-sharing features.
4. ClickMeeting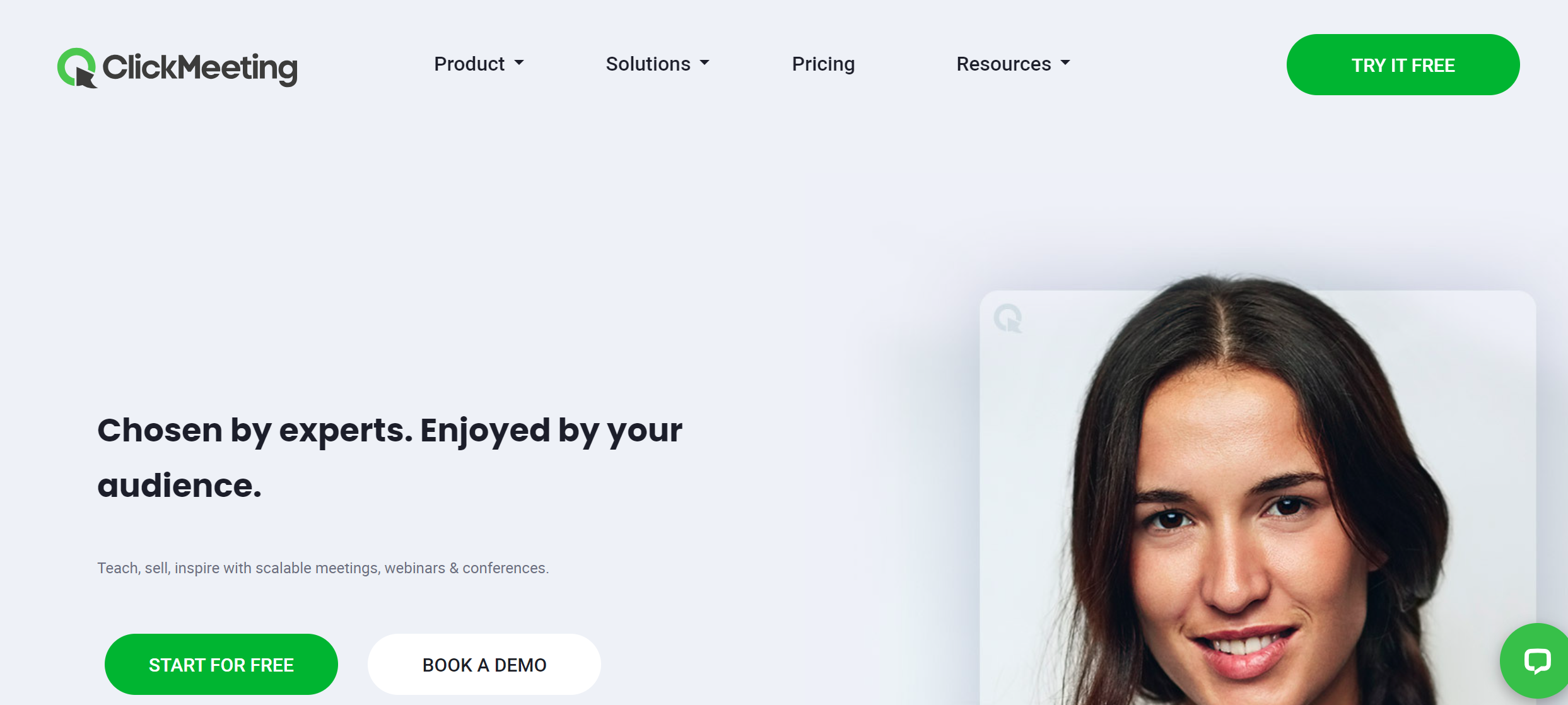 ClickMeeting helps "you stay connected" via its intuitive webinar and video conferencing platform. The app includes on-demand webinar capabilities; in-meeting screen sharing, polls and surveys, and CTA feature; and a detailed analytics dashboard. It's a top solution that can double as both a team collaboration app and a marketing tool because of its highly regarded webinar capabilities.
‍5. Zoho Meeting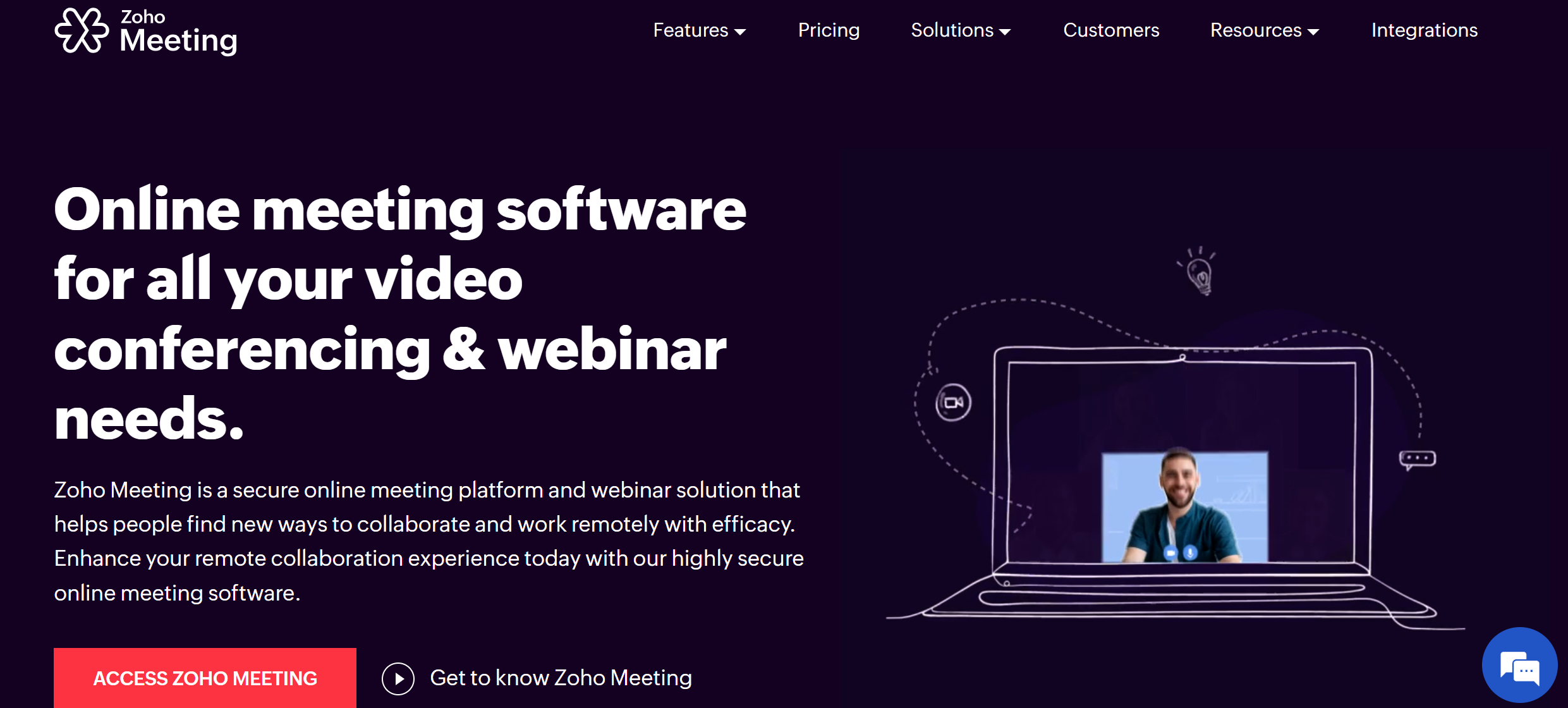 Zoho Meeting helps businesses "collaborate effortlessly." With its seamless integration within the Zoho ecosystem, the platform also differentiates itself through its interactive engagement tools, such as polls, Q&A sessions, and live chat, fostering active participation and boosting attendee engagement. Moreover, Zoho Meetings provides customization options, allowing users to brand their meeting rooms and interfaces according to their unique requirements.
6. Google Meet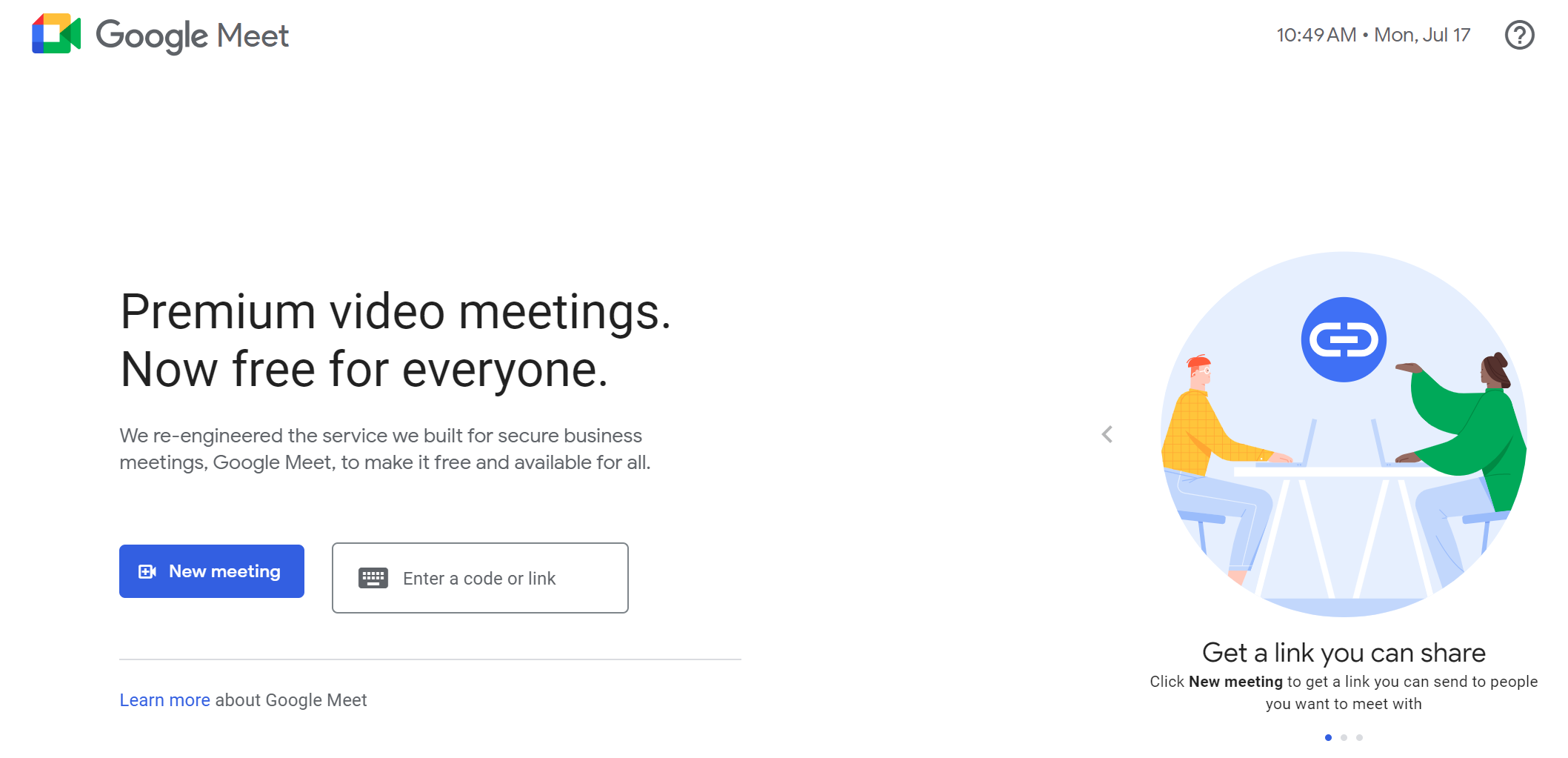 Google Meet is a free video-conferencing platform part of the Google Workspace suite. With an intuitive interface and easy access via web browsers or mobile apps, Google Meet ensures that meeting participants stay connected from anywhere. It provides features such as screen sharing and chat functionality. Additionally, Google Meet stands out with its advanced security and encryption measures, ensuring the privacy and protection of user data.
7. Skype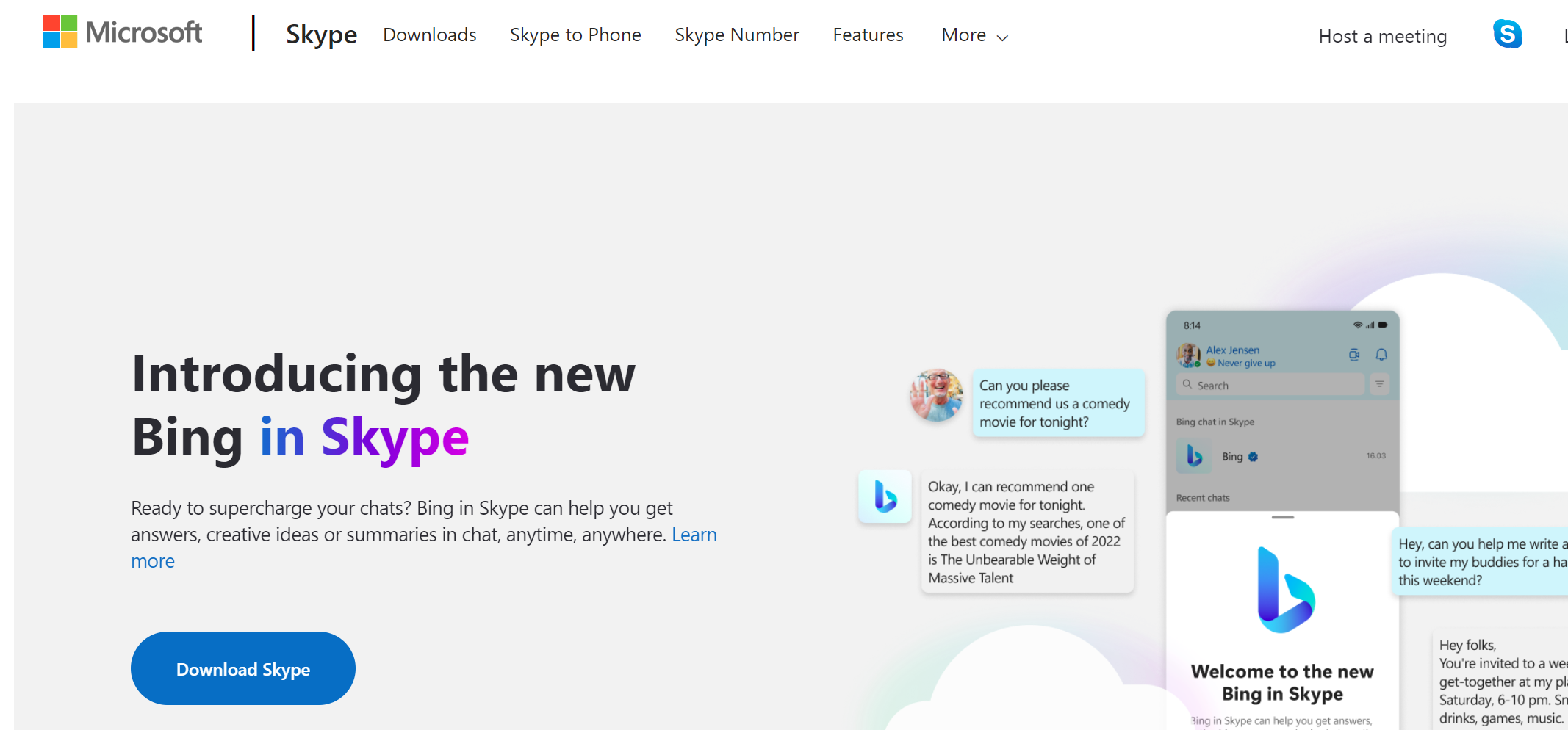 Skype, a long-standing and widely recognized name in communication, presents a compelling alternative to Zoom meetings. With its familiar interface and user-friendly experience, Skype offers a seamless transition for individuals and businesses seeking an alternative video conferencing solution. Its robust features include high-quality video and audio, screen sharing, call recording, and instant messaging.
8. Whereby
Whereby defines itself as "a world where anywhere works," and nothing could be truer. It breaks down geographical barriers, enabling seamless collaboration from any location. Its browser-based approach eliminates the need for complicated installations, empowering meeting participants to join meetings effortlessly. With Whereby, the emphasis is on flexibility and convenience, allowing teams and individuals to connect and work together seamlessly, whether they're at the office, at home, or on the go
9. Lifesize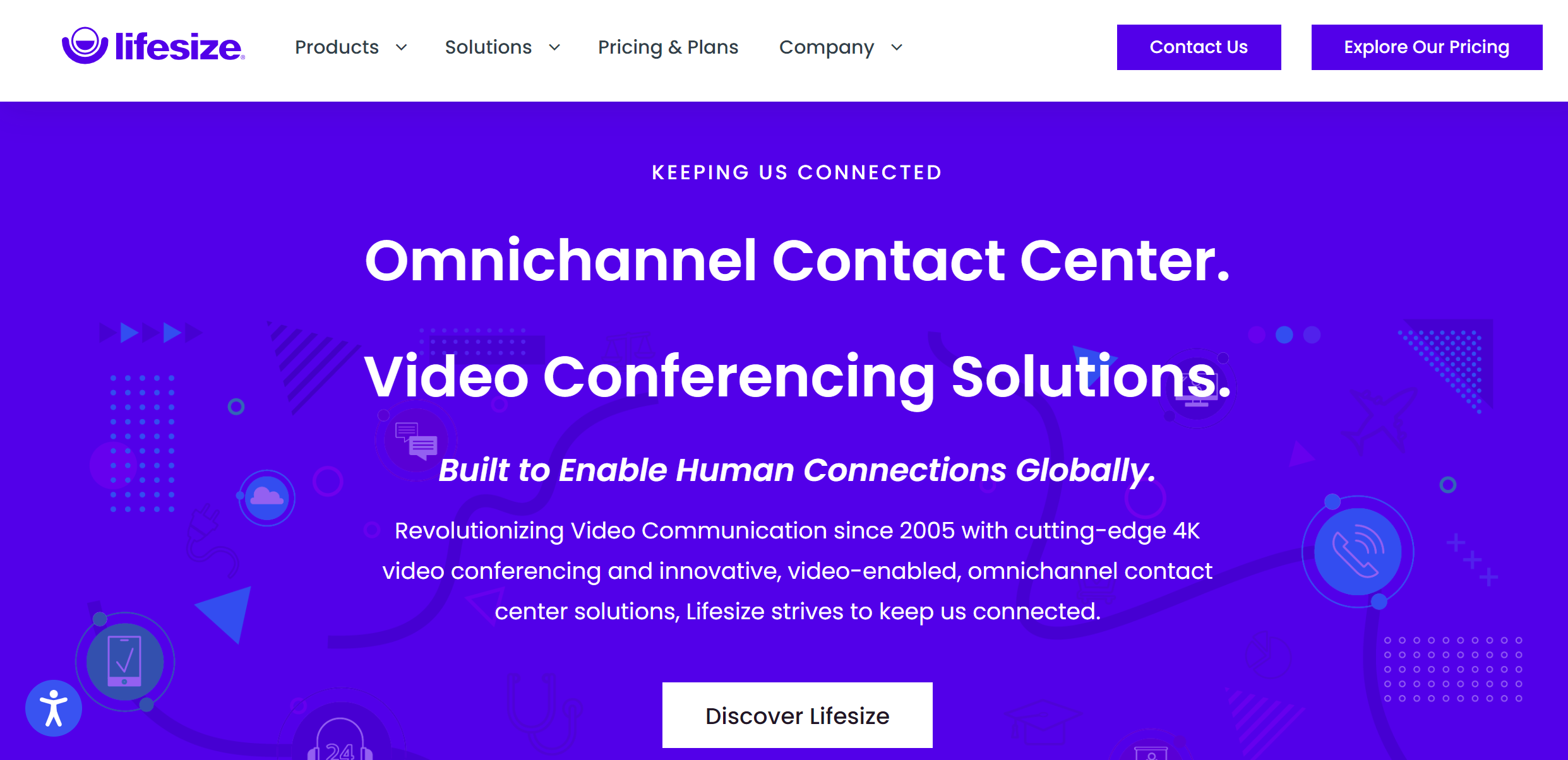 "Built to enable human connections globally," Lifesize is a great Zoom meeting alternative. Its users can experience lifelike, high-definition video and audio quality that brings people together regardless of their physical location. The platform offers a range of collaboration features, including screen sharing, virtual whiteboarding, and recording, fostering productive and engaging meetings.
10. BlueJeans
BlueJeans, boasting of being "outrageously engaging," brings a unique and captivating experience to online meetings and video conferencing. With its feature-rich platform, BlueJeans offers a range of tools and capabilities that enhance participant engagement and collaboration. From high-definition video and audio quality to interactive features like live polls and content sharing, BlueJeans ensures that meetings are dynamic and immersive.
How Much Does Zoom Cost?
Let's break down Zoom's pricing structure. The video conferencing app offers four plans, each with its price point and feature set. Here's what you need to know:
Basic: This plan is completely free and allows users to host 40-minute meetings with up to 100 people. It also includes basic video and web conferencing features.
Pro: The Pro plan costs $149.90 a month per host and includes all of the features in the Basic plan plus meeting durations of 30 hours, reporting capabilities, and more.
Business: For $199.90 a month per host, users can access the Business Plan, which will allow them to host 30-hour long meetings for up to 300 people, receive dedicated phone support, host video conference meeting rooms with custom branding, and more.
Business Plus: There's also the Business Plus Plan, which comes with a custom cost for different needs. Some of its features all included in the three plans above, plus 10 GB storage, workplace reservation, translated captions, and 300 meeting attendees. You can contact Zoom to determine a cost for your needs.
Enterprise: The Enterprise plan also has a custom cost for different needs. However, it is the most premium plan, with all the features in the plans above, plus the exceptions of 1000 meeting attendees, extra dedicated phone support, and Rooms and Webinars. Contact Zoom to determine your pricing depending on your organization's needs.
Your plan will depend on your team size, how often you plan to use Zoom, your purpose for using the tool, and your current budget.
Should My Company Use Zoom?
If you manage a remote team, Zoom will help you stay in contact with them via its intuitive video conferencing features. While email and Slack can boost connection as well, actually seeing your colleagues will likely improve employee engagement and satisfaction levels.
That being said, there is a cost to using Zoom's upgraded feature plans, which must be accounted for. Where does your company stand budget-wise?
Ultimately, we suggest trying a Zoom meeting for free to see if you enjoy the tool. If the answer is yes and you have the funds, invest in an upgraded plan. If the answer is no, simply go back to communicating with your team how you currently are. No harm, no foul!
Wrapping Up
When it comes to video conferencing software, Zoom is the unquestioned leader in the space. Its combination of in-depth features, intuitive interface, and flexible pricing structure make it a worthy addition to any company's technology stack.
Remember to take full advantage of all the features outlined in this article. If you do, you'll experience all the benefits Zoom offers.
Editor's note: This article was first published in May 2020 but has been updated for comprehensiveness and detail.